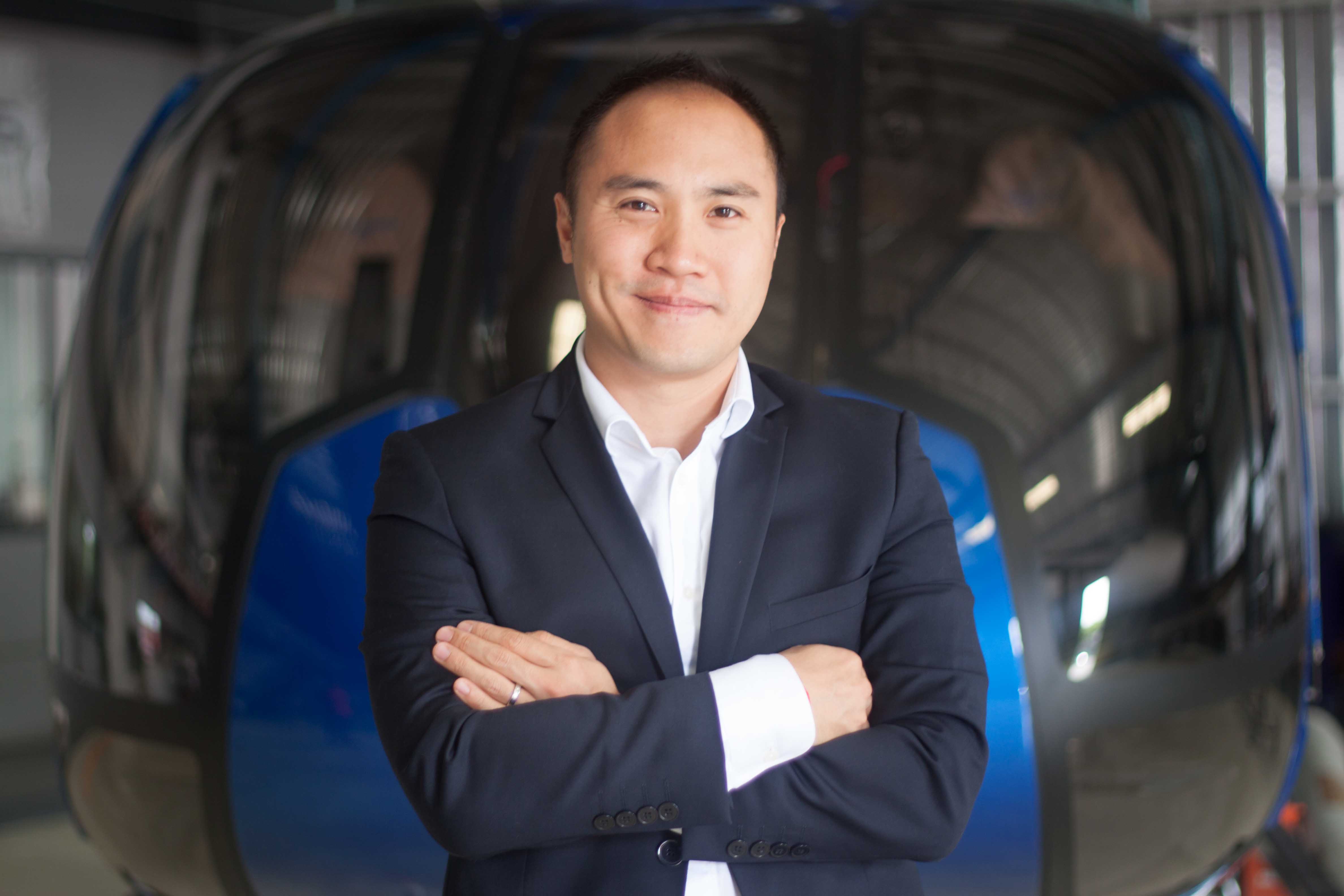 Thierry Tea
Managing Director
Some objectives: create value, build a legacy, sustain growth for the next generation, help people improve their lives, and bring more happiness.
With more than 10 years experience in the Aerospace industry including 9 years within the EADS Group, Thierry has founded PhilJets in late 2012.
Being the Founder and Managing Director of several companies in Asia, Thierry has proven to be an astute entrepreneur who acquired skills in setting up and developing companies, while managing the growth of his teams.
Previously, he has been the Head of EADS (Airbus Group) in the Philippines for 3 years and the President & CEO of Eurocopter Philippines for more than 5 years.
A member of the Philippines-France Business Council at the Makati Business Club, he has decided to invest and create value in the Philippines, and helped among other missions to lift the safety ban on Philippine Airlines flying into the European Union airspace.
A Foreign Trade Advisor for France, with an extensive network in Asia, Europe, Africa and North America, Thierry is also learning to be a Private Helicopter Pilot. He speaks French, English, Chinese, Spanish, and Cambodian.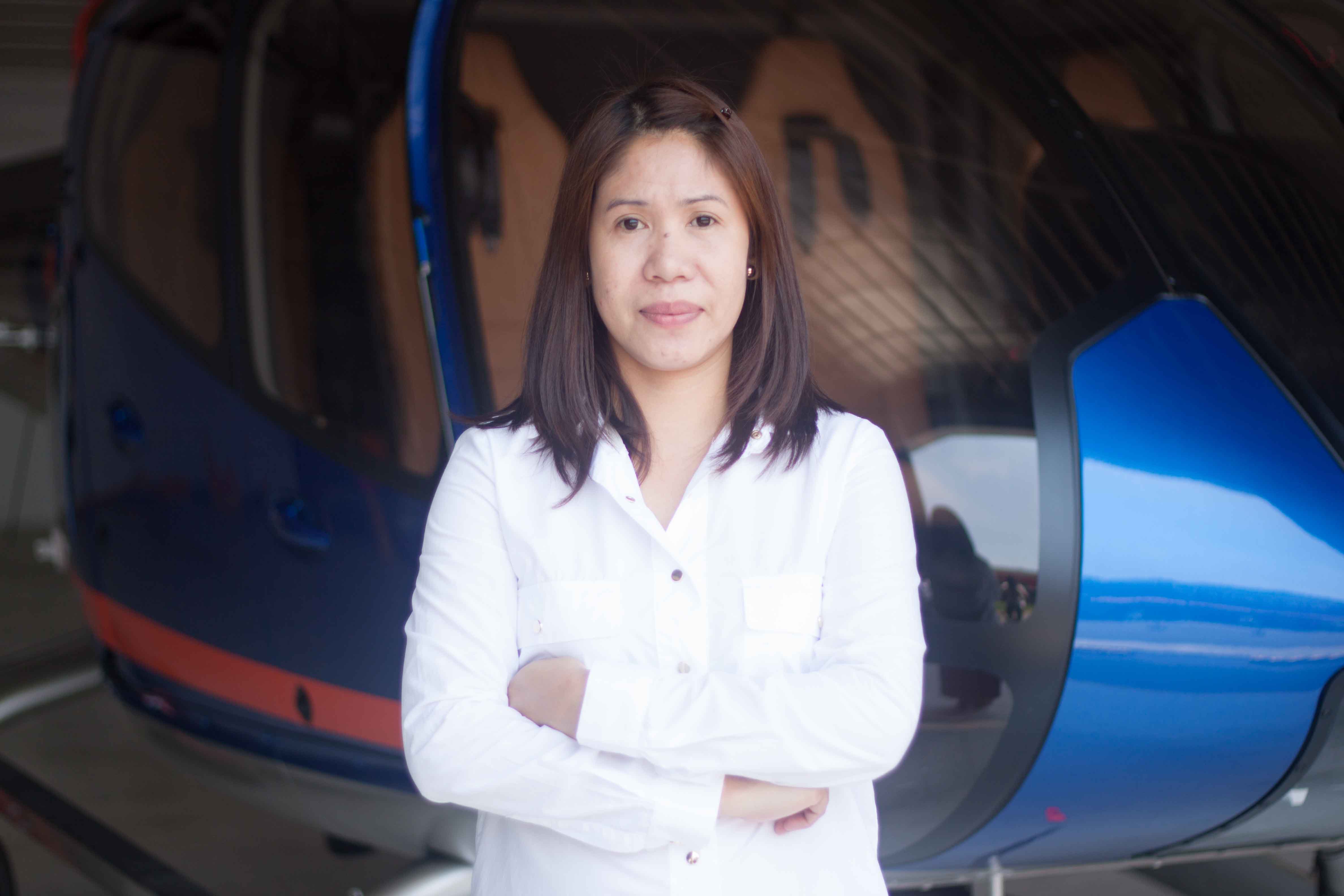 Matea Delen
General Manager
Matea has been in aviation for 7 years, and has been the driving force of Zenith Air since 2008.
Concurrently, Head of Operations in PhilJets, she has been working with Thierry Tea long before its creation and has remained faithful to her strong values and the love for our company.She is also the person behind all our accreditations, and our expert on Air Transportation and Aerial Works in the Philippines.
With her thorough understanding of the needs of the Aerospace industry and her meticulous knowledge of our customers and partners, she remains one of the driving spirits of the firm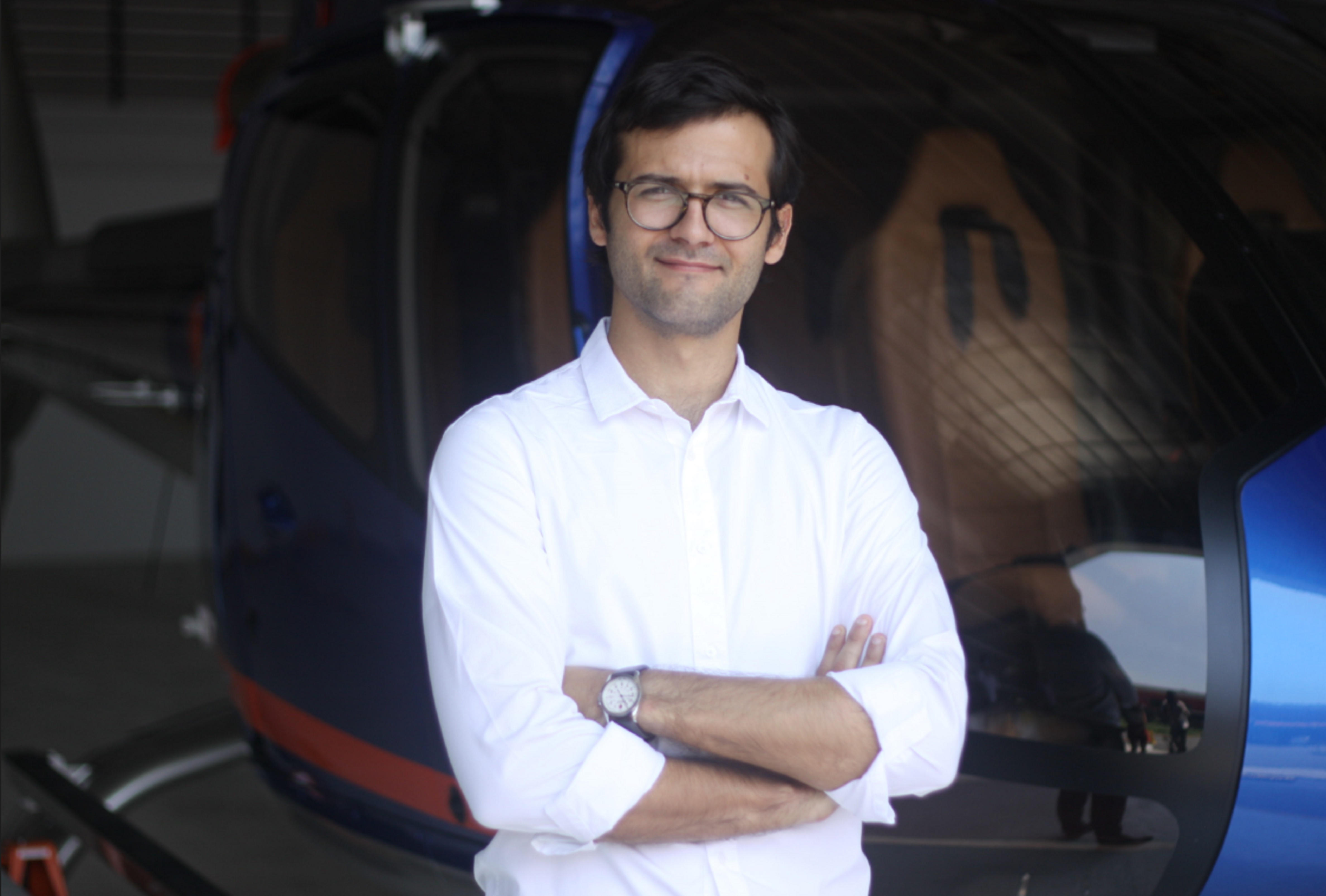 Geoffroy Cahen
Sales Manager, Aircraft Sales & Services
Geoffroy joined PhilJets in 2015 to support Aircraft Sales for the group, and assist clients in their search for the right helicopter or jet. Service & result-driven, Geoffroy benefits from a good knowledge of the Filipino market, and a strong past experience in challenging companies and start-ups operating for various technical disciplines (Culinary Institute, Sustainable Lightning). Geoffroy is determined to satisfy the needs of our prospects with precision and the shortest response time.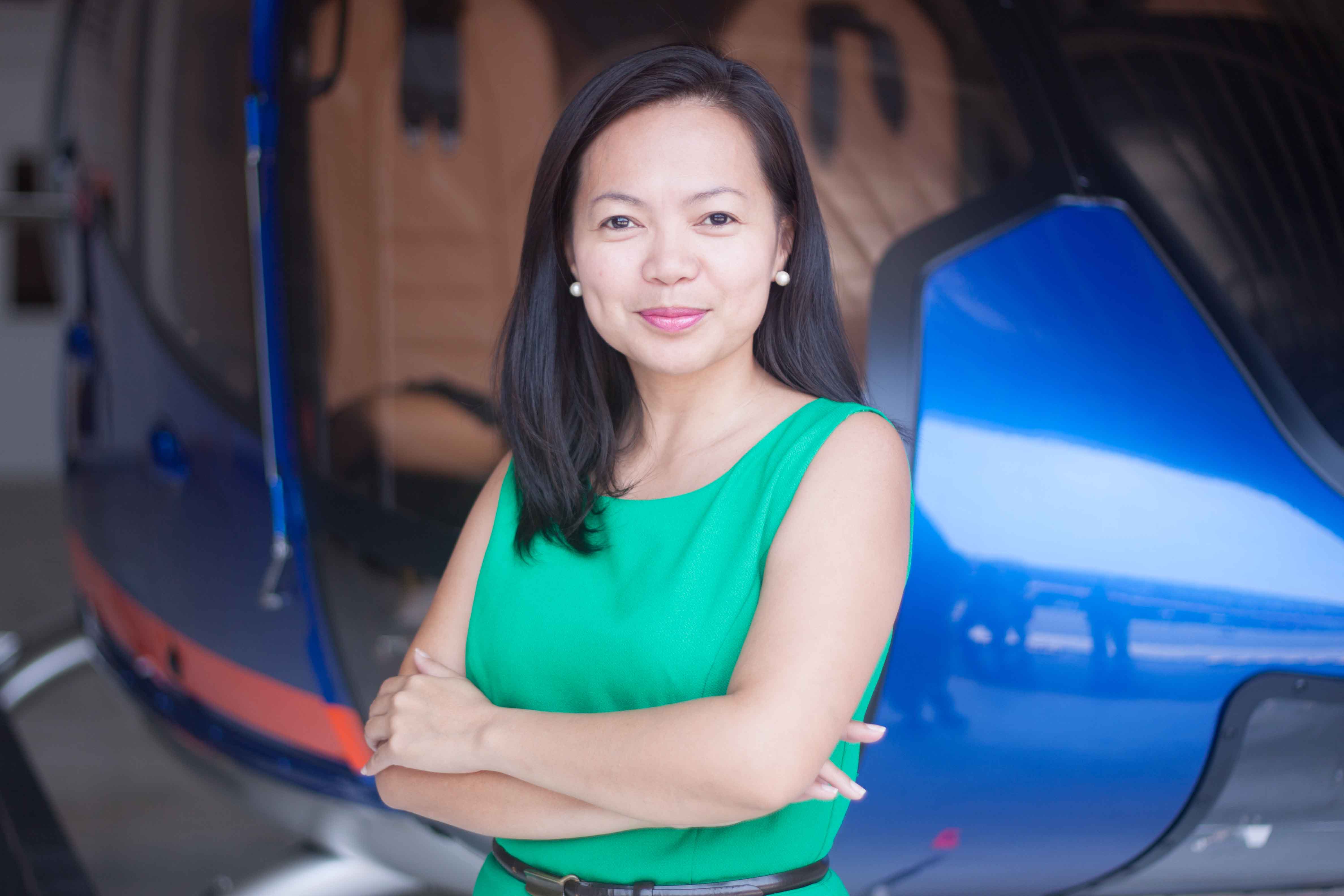 Cherrylyn Fulgencio
Sales & Charter Service Manager
Previously working for Turbomeca, "Cheng" has a strong network among private aircraft owners and aerospace companies. She understands perfectly the needs of private owners and end-users alike, and shines for her people skills. In charge of Spare Part Sales for the company, she also supports Charter activities thanks to her close relationship with clients and partners altogether.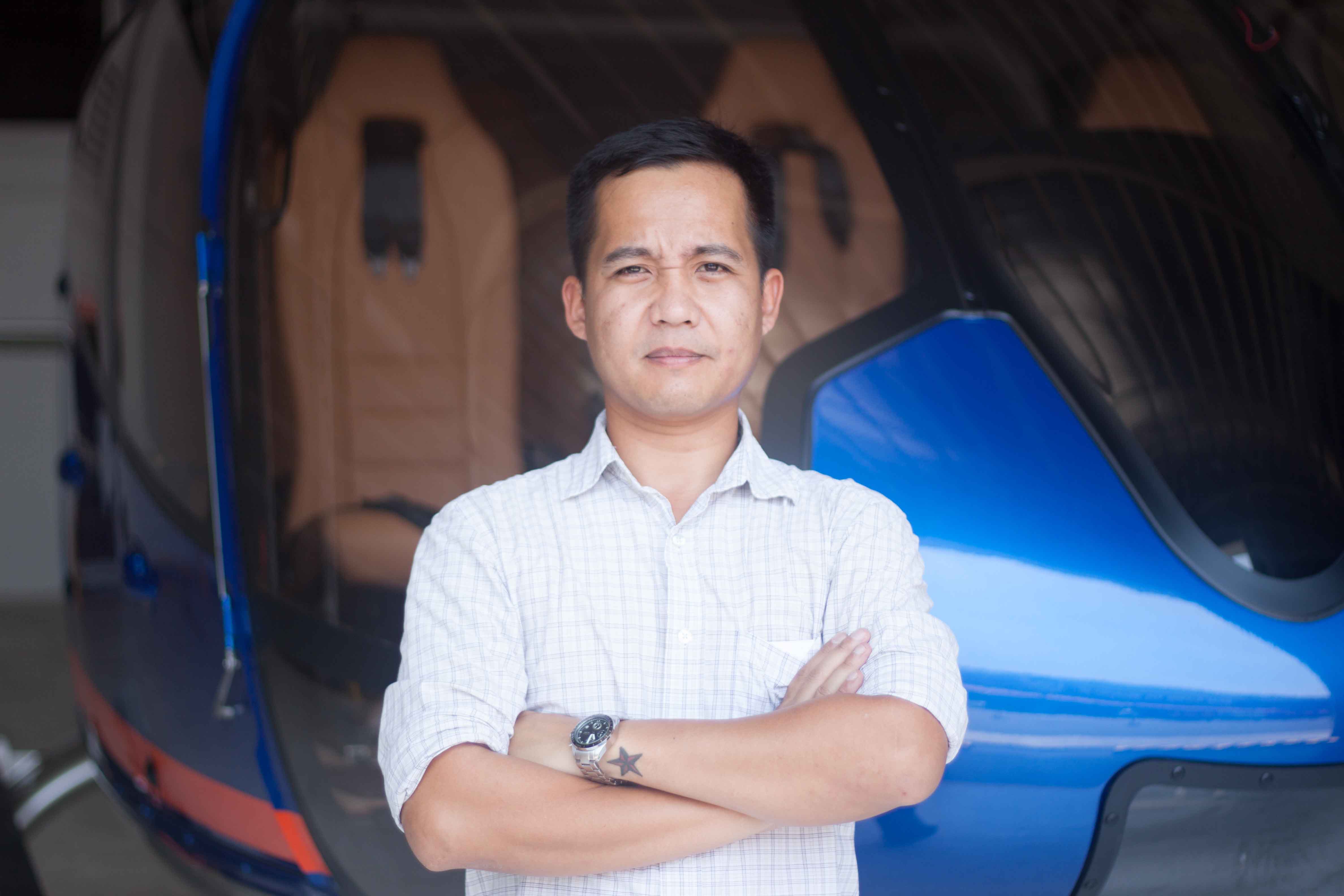 Augustus Elciario
Sales Executive, Management & Charter Services
"Choy" joined PhilJets to fortify the Sales force of our Charter department. With more than 10 years experience in aviation, he became an expert of helicopter charter flights after a long period in Asian Aerospace, as the Team Leader of Green Heli Boracay.
Also well-versed with FBO and Cargo transport, thanks to his background at SEAIR and King Air FBO, his multi-tasking skills allow him to handle proper operations and accurate sales altogether.
Marketing & Business Development Team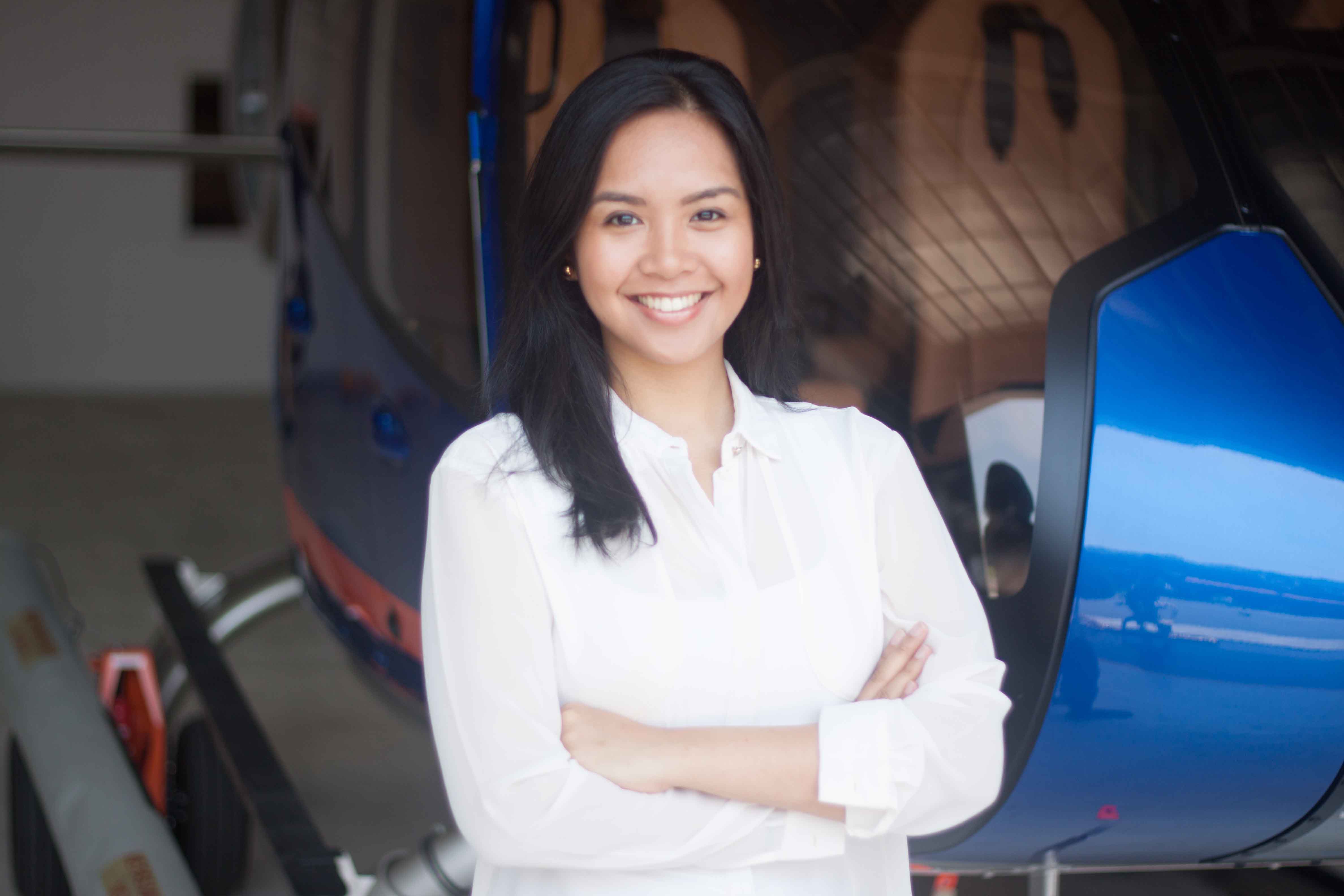 Michiko Soriano
Business Development Manager
Graduated with a BS Management degree from Ateneo de Manila University, Michiko is in charge of growing the presence of PhilJets in the Philippines and in the ASEAN. She creates sustainable partnerships with both private individuals and corporations for their helicopters and jets. Previously, she had handled sales and marketing in IT/Telecommunications, Luxury wine and spirits industries as well as project development for the Public-Private Partnership Center of the Republic of the Philippines.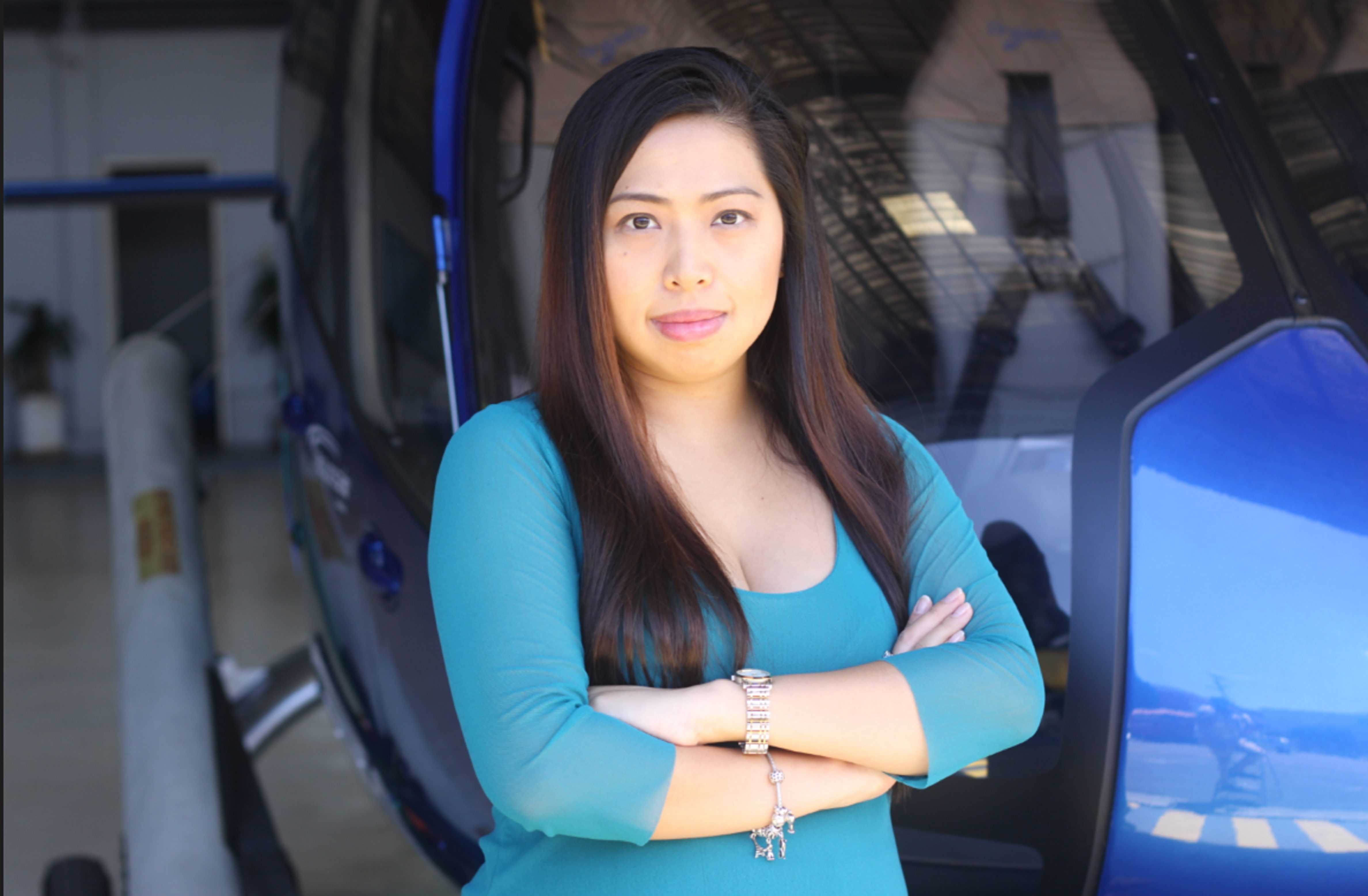 Kitz Congmon
Sales Account Manager
"Kitz" works as a VIP Agent for PhilJets, in particular for our Charter activities. With an extensive experience in diverse management and client-services working environments in the High Tech business, Finance and Real Estate sectors, her network and impeccable customer skills made her a natural addition to the Group. Committed to excellence, she handles some of our key accounts, making sure our recurrent customers get the extra care they deserve, and our products the standard this industry requires.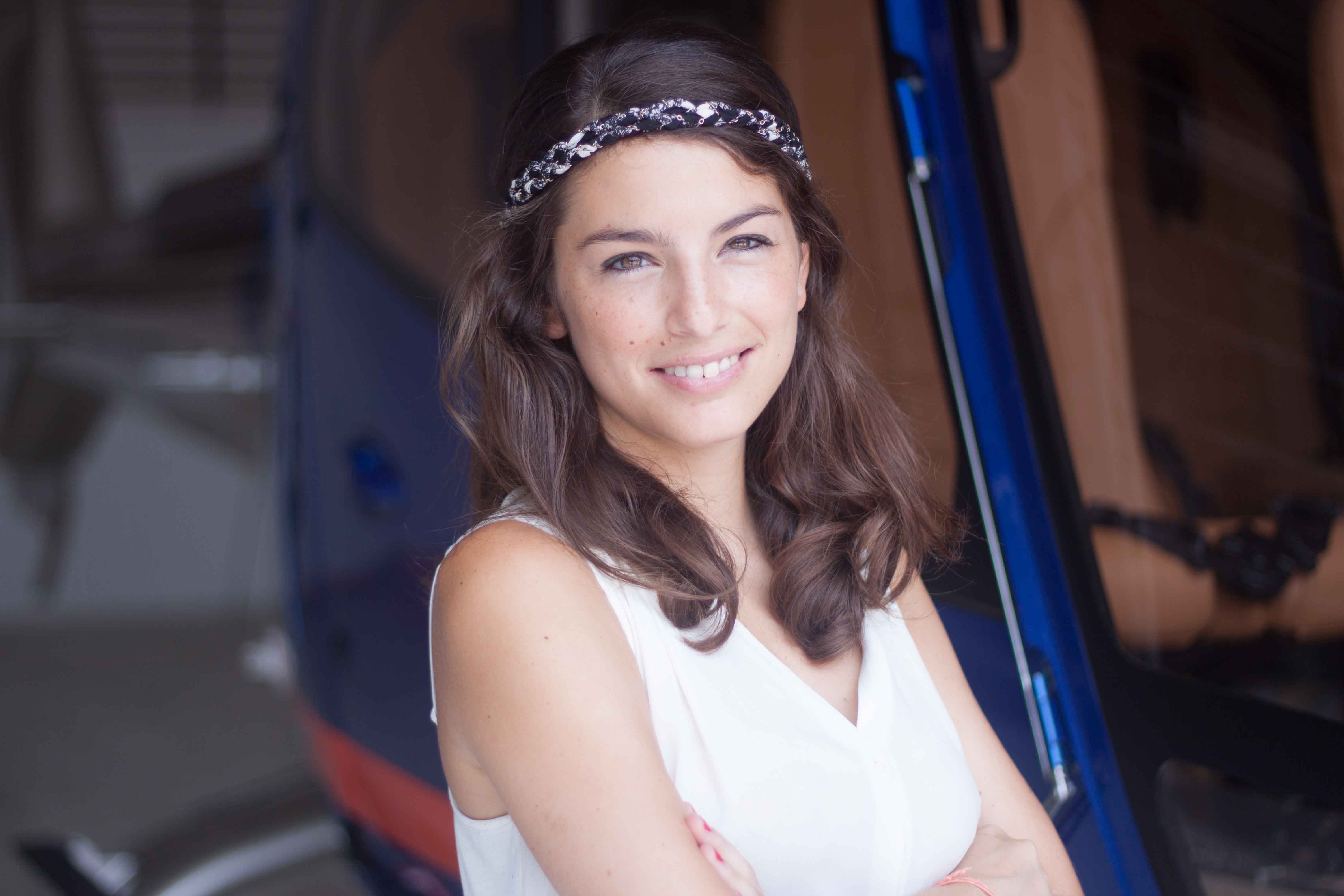 Astrid Calippe
Marketing & Communication Manager
Astrid is the latest French executive to join PhilJets group.Previously working in Havas Media, the media division of a global marketing & communications group, she has experience in liquors and automotive industries that complement greatly the marketing team of PhilJets. Assisting the team on Digital operations and Media relations, she proves to be a driving force of PhilJets' communication campaigns. She graduated with a Master in Strategy & Communication from Rouen Business School and also completed a Master degree in Management from ORT Montevideo, Uruguay.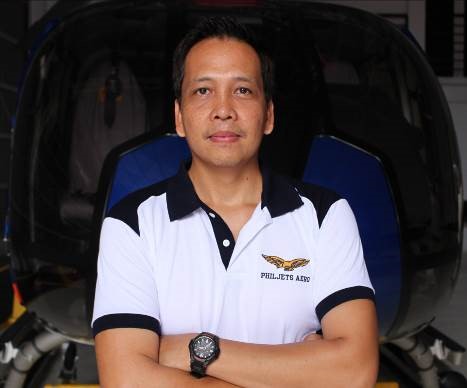 Lawrence Santos
Director of Maintenance
Lawrence is in charge of overseeing all the maintenance activities of PhilJets Group. He carries out daily upkeep, control checks and repairs on all our rotorcraft. As the fleet official manager, he is a maintenance virtuoso devoted to pamper aircraft in the most fervent way. His years of experience with Heli-Malongo Aviaca e Servicos de Angola Lda as a Lead Aircraft Engineer and also with Canadian Helicopters Philippines International Inc. as an Aircraft Mechanic Engineer have helped him hone the skills and know-how for this role. He has a strong background in the oil aviation industry as well, spending 15 years locally and abroad handling the types of a Sikorsky S76 C++ engine and the like.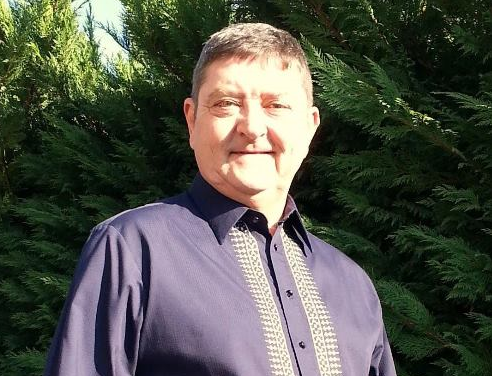 Philippe Journeau
Technical Advisor
With more than 41 years of experience in the Aviation World, Philippe is a highly reputed aviation professional who works in thirty different countries around the world. As Senior Technical Advisor for PhilJets Group, he ensures the implementation & coordination of PhilJets MRO Services. Philippe worked for 30 years as Line Maintenance & Fly-along Engineer at Air France Group before joining Airbus S.A.S, where he was, for the past decade, the Senior Representative for all safety affairs & partnership relationships in the ASEAN region. He held various positions in the Maintenance & Engineering sector before being in charge of the Customer Services Units & Support programs.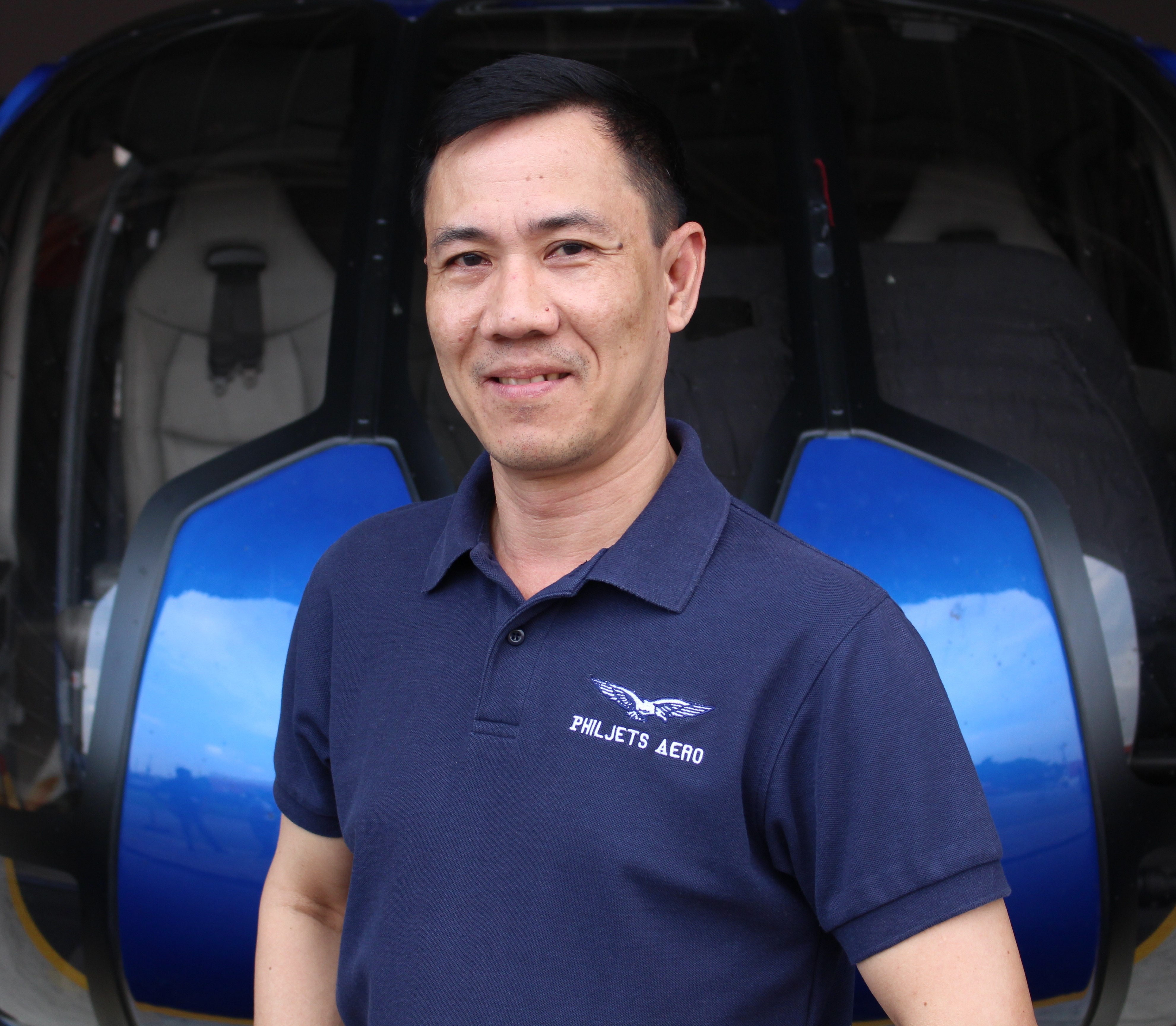 Jerry San Antonio
Senior Aircraft Mechanic
A very organized, energetic and skilled AME, Jerry has an intensive experience as an Aircraft Maintenance Engineer for almost 26 years from respectable companies, Philippine Helicopter Services Inc., National Power Corporation, National Transmission Corporation, Canadian Helicopter Philippines International Inc. and Heli-Malongo Aviation Services De Angola. Jerry received his high distinction award at MATS College of Technology, Davao City.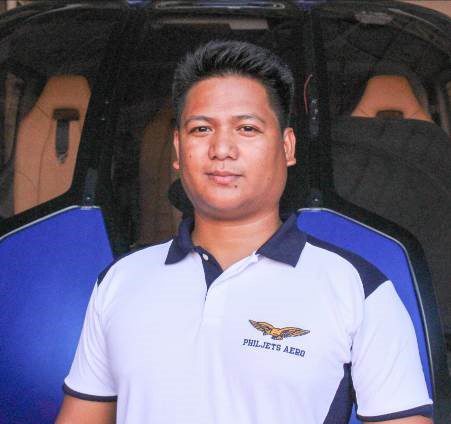 Raphy Tamo
Senior Aircraft Mechanic
Raphy, as the Senior Aircraft Mechanic of Philjets, assures that daily operations are moving and the aircraft are in tip-top shape. He assists the Chief Mechanic and the Director of Operations with the management of the mechanics and trainees. This includes pre and post flight inspections, progressive inspections and systems troubleshooting. He performs the Airworthiness Directives and Service Bulletin. He has experience in performing 100-hour and 300-hour inspections, sling operations and has done maintenance on several aircraft like the Bell 206L-3, Bell 206 BIII, Agusta 109A, Sikorsky S76A, AS250B2.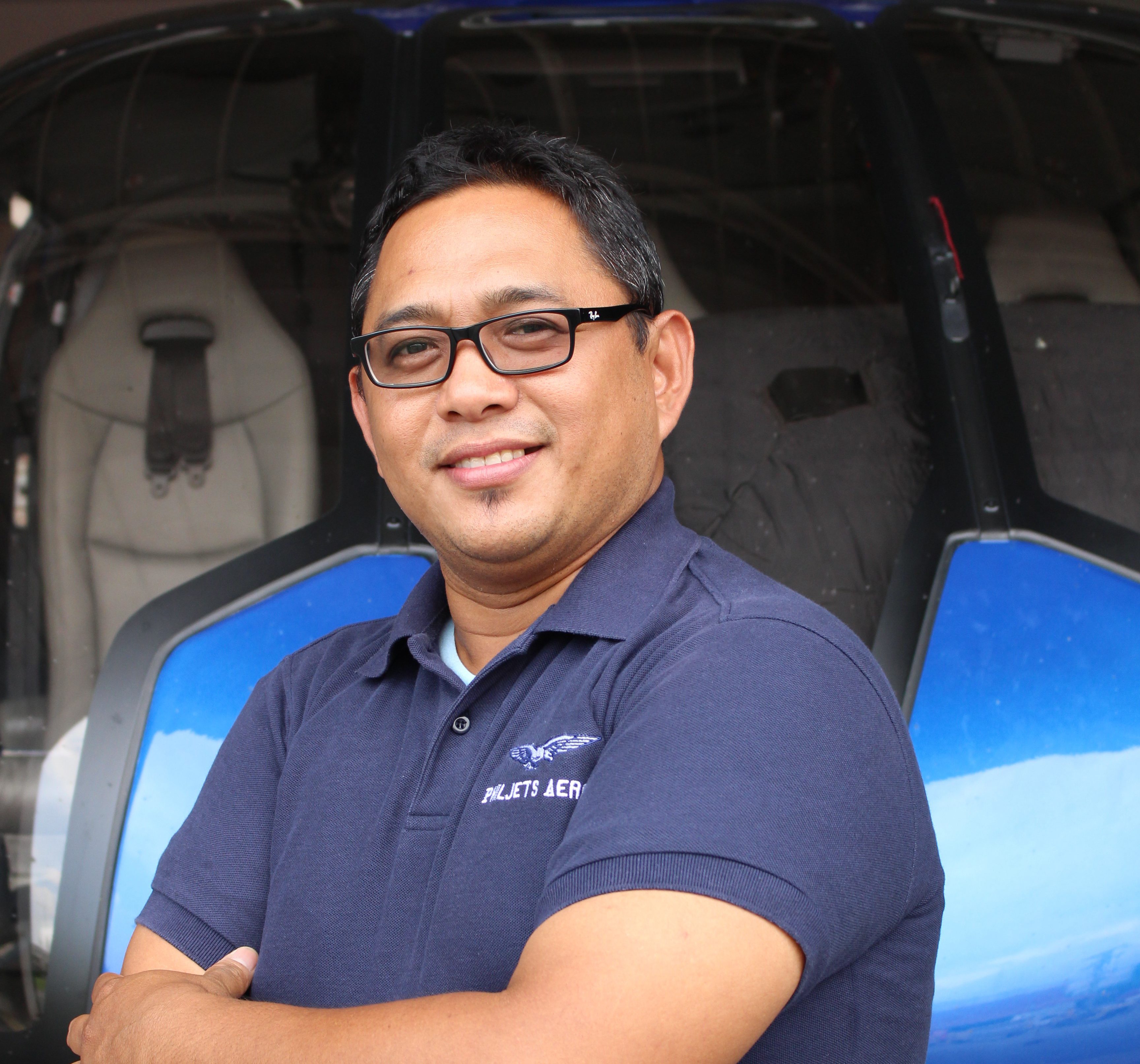 Rey Ponce
Aircraft Mechanic
As the Aircraft Mechanic of Philjets for fixed wings, Rey is in control of the pre-flight and post-flight on both airframe and power plant procedure in  accordance with the maintenance manual procedure. As an Engineer, he performs the general, visual and detail inspection of the aircraft. He has handled several aircraft types like Super King Air B200, West wind 1124A, Learjet 24B, Dornier 328 Jet, CRJ 200, Cessna 208 Caravan, Rotary Wing, AW109 A/A11, AW/09 Serties, AS350, Jetstream 41/32, Cessna Citation 1, Agusta Series: MKII/109C/Power, Ecureuil AS350 and Bell 206. He gained further experienced with Citation XLS+ trainings and seminars at Wichita, United States.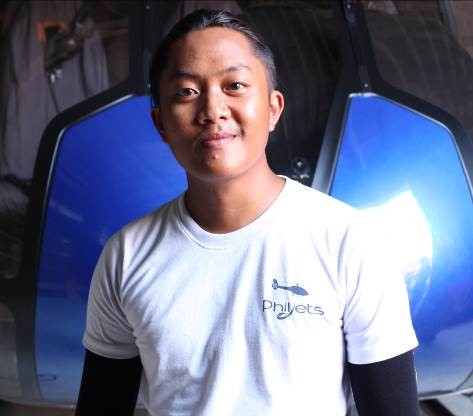 JB Facon
Aircraft Mechanic
JB performs flight line duties and goes on every flight, especially on the H130. He is responsible for the monitoring of aircraft maintenance and for all the aircraft components to be used. He does quality shelf life control of parts and materials as indicated on the product label or accompanying documents. He ensures compliance with the Mandatory Service Bulletin and Airworthiness Directives and is always in the interest of safety. He has performed numerous inspections including 100 hours and 12 months. He has also gained his training in Singapore for Airframe and Engine for the H130.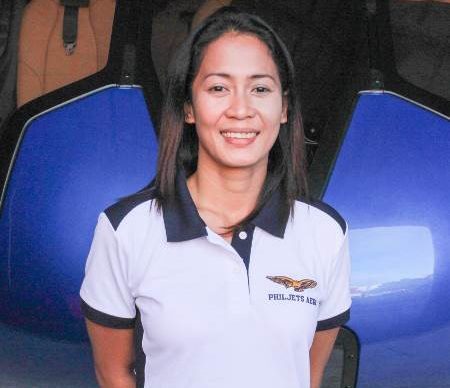 Joan Magallanes
Flight Dispatcher
Joan finished her undergraduate studies in AB Communication Arts Major in Broadcasting from Lyceum of the Philippines. After years of being involved in shipment and air cargo documentation, she pursued a course in flight operations at Flight School International in 2014, which included an on-the-job training in Lion Air Philippines. She joined the PhilJets team in 2016 to beef up the flight demands and to make sure that passenger requests are met while in full coordination with the tower.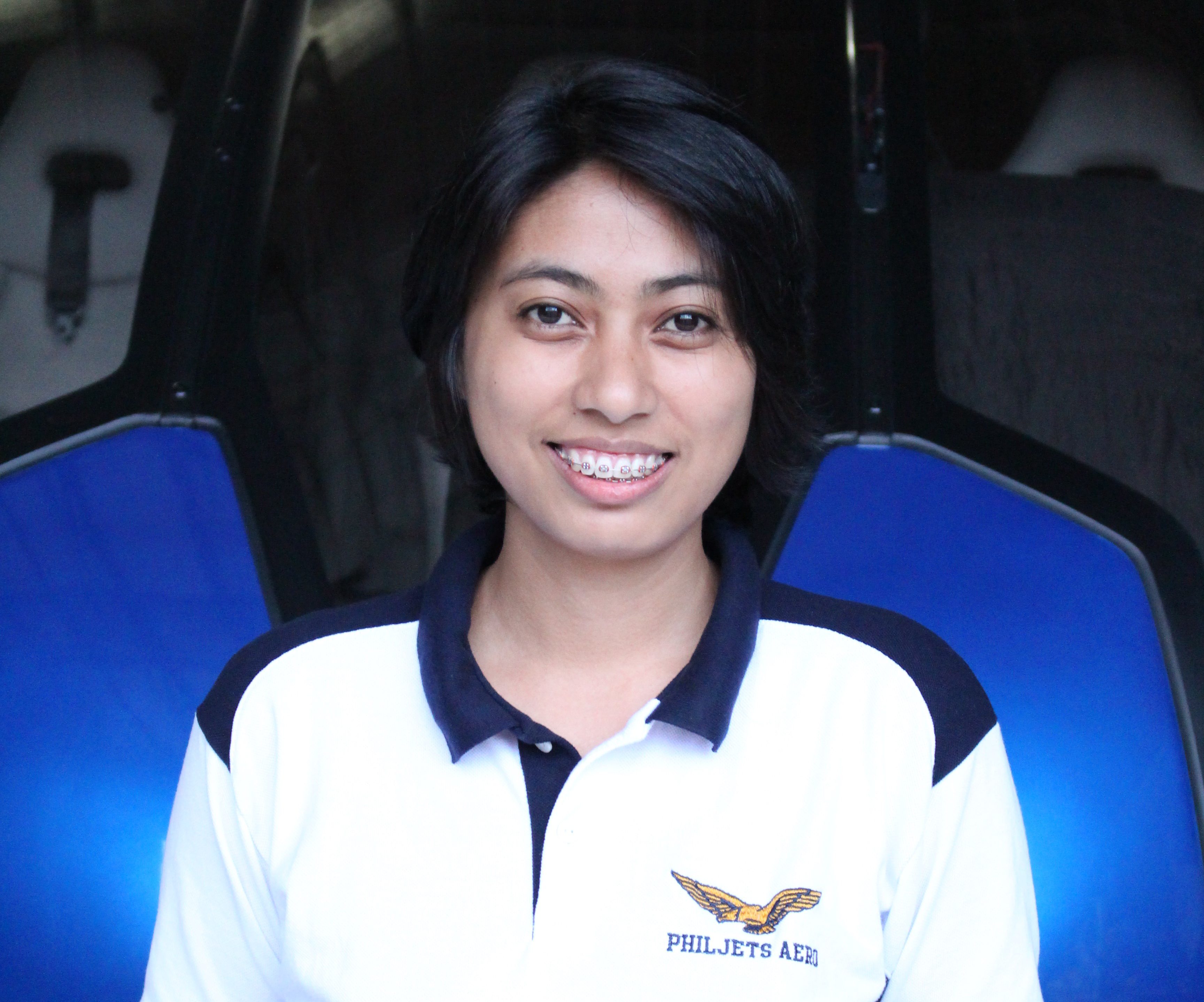 Mary Fe Viñas
Maintenance Planner
Due to her perseverance as an Engineer, "Pepet," handles the Maintenance Planning section of Operations and Maintenance Department to perform and meet the upcoming maintenance requirements, inspection and to maximize the utilization of aircraft downtime. She helps the company in developing, updating file of every aircraft in order to track and forecast all required maintenance requirements.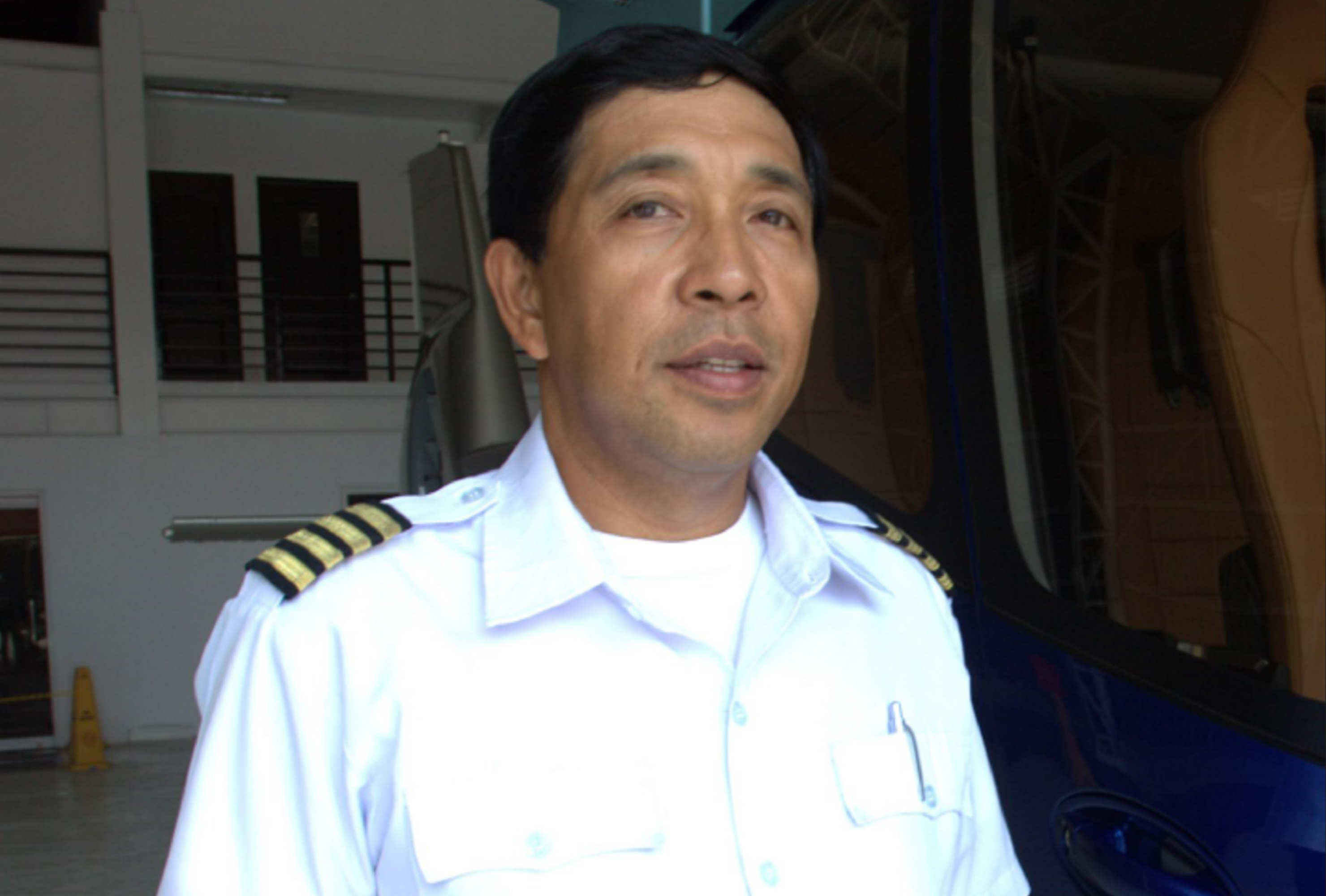 Capt. Perfecto Marin
Chief Pilot
With close to 6000 flying hours on single and twin engine helicopters, Capt. Marin is a very experienced pilot with excellent people skills. A former pilot for both the Airforce and the Philippine National Police, with a long commercial career abroad, working in Caverton Helicopters Nigeria, "Perry" is an exemplary captain and the best choice for our newest aircrafts.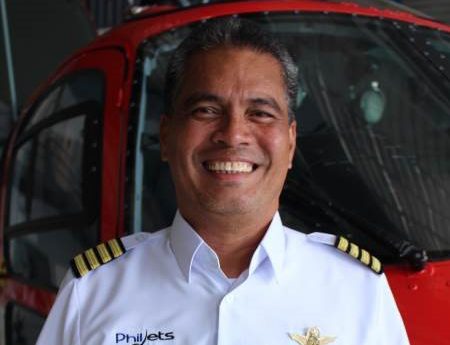 Capt. Everett Coronel
Pilot
After finishing a Bachelor's degree in Aeronautical Engineering in 1982 from the PATTS School of Aeronautics, Capt. Ever joined the Philippine Air Force in its Officer Pilot Training Program. He then served as an Officer Pilot from 1985 to 1999, performing numerous operational missions all over the archipelago. He proceeded to doing commercial aviation for seven more years in esteemed companies and their VIPs such as Air Ads, Bank of the Philippine Islands, PHILCOMSAT, and the like. He also has international experience where he did more offshore work with Caverton Helicopters.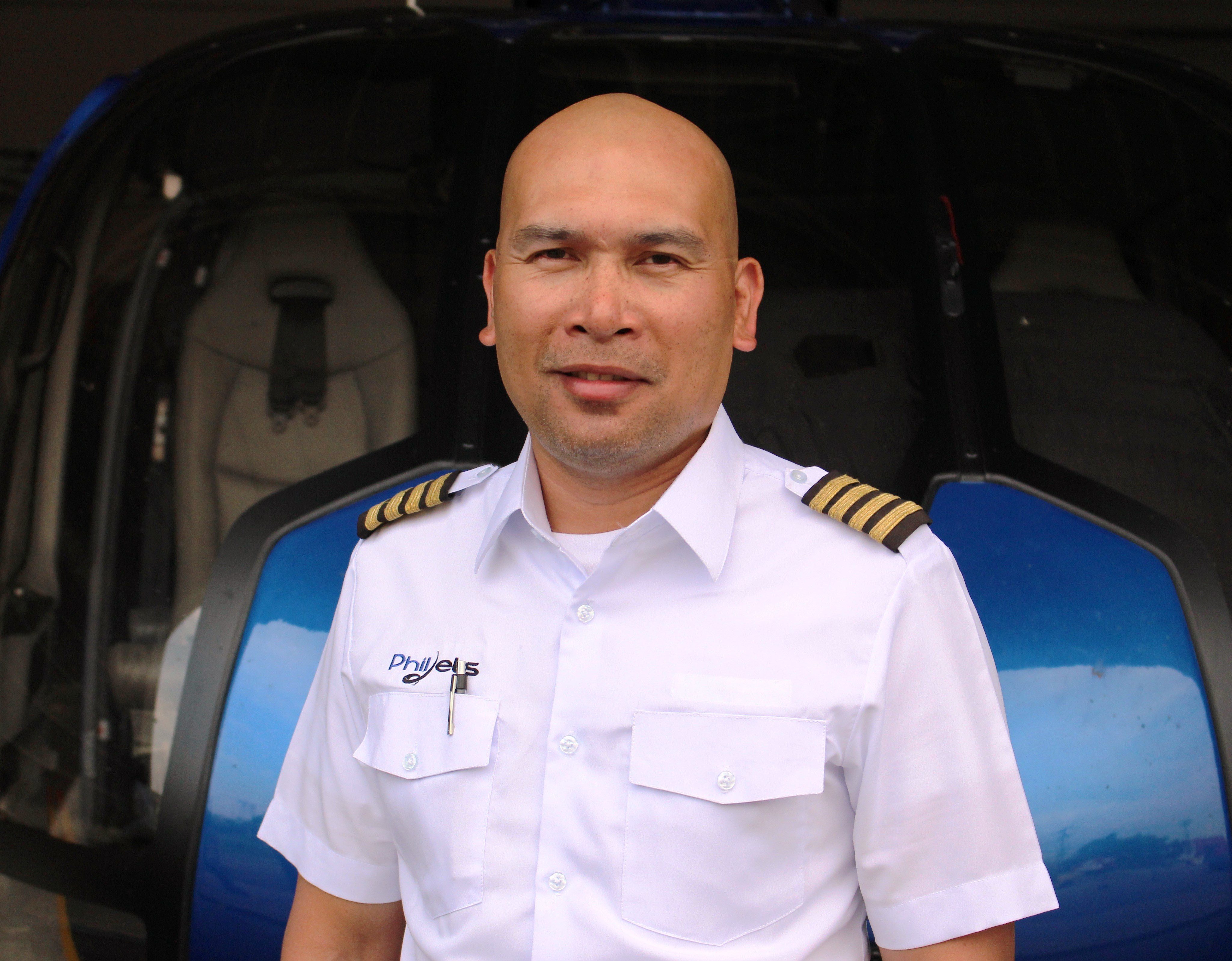 Capt. Melchor Factao
Pilot
With 9 years experienced of being an Offshore Pilot at Canadian Helicopters Philippines International Inc. and Heli Malongo Aviation Services, Luanda, Republic of Angola, Capt. Mel also supports the company's Facility Security Program as Flight Safety Officer. He has been a Search and Rescue Pilot of Philippine Air Force way back 1996 up to 2006. He has also an intensive skills in fixed wing C-172, SF-260TP and helicopters B205A-1, UH-1H II, S-76A/A++ and S-76C++ and EC130T2.