PhilJets is proud to offer the best Fleet Management Solutions for helicopter and private jet owners in the Philippines.
Hangar, Aircraft Maintenance, Operations & Flight planning, Marketing, Consulting and Spare Parts advisory, all is there for you to insure proper care of your asset.
Experience our quality aircraft management service programs and get rid of costly administrative problems, operational strains and time-consuming human resources issues.
The best solution for aircraft owning individuals
Indeed, our services are best for private owners willing to charter a plane or a helicopter and employ it for personal use without bearing the cost of high-qualified staff training and research, human resources management time and daily care fees by themself.
As an example, Aviation Jobs search for an aircraft mechanic, an accredited pilot or any MRO specialist can be a struggle for an isolated businessman…
We at PhilJets are very much aware that most of our high profile customers are excessively occupied and too tied up to handle a proper fleet care. In fact, managing an airplane or a rotorcraft is sometimes as complex and knotty as running a small company… And it is surely as costly and time consuming. This is why PhilJets proposes a-la-carte services and All-In-One Solutions to properly administer your aircraft and bring down your spending to the minimal level attainable, regardless of your usage and commitment capability.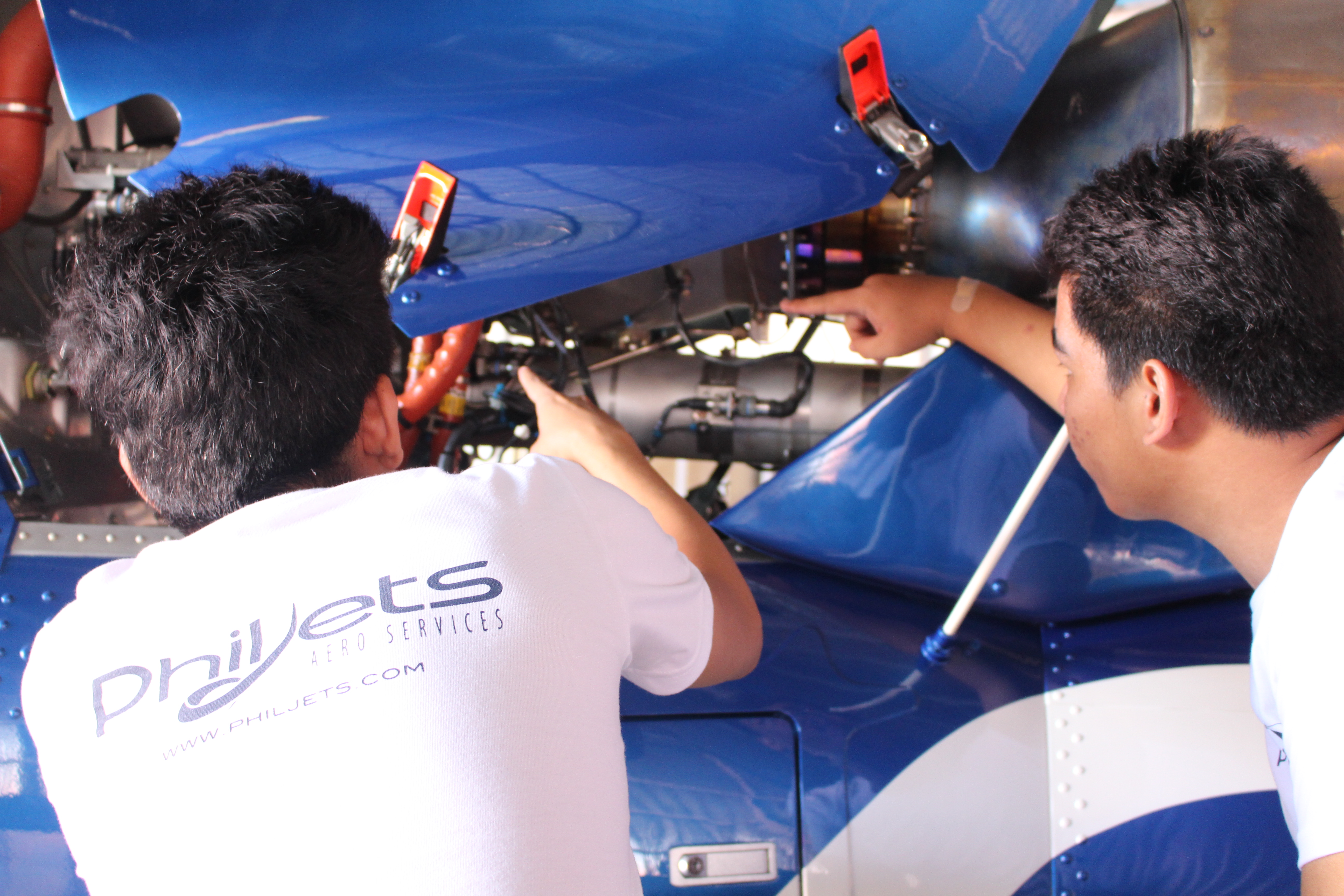 Hangarage
The assurance of a safe and affordable parking space for your helicopter, ready to use when you need it.
Operations & Scheduling
Our Operation Team is available any time to schedule your flight, guarantee the preparation and proper flight plan filling to according authorities.
Consulting & Spare Parts Sourcing
We provide free expertise on spare parts acquisition, and avail our network and bargaining power with the largest OEMs to ensure you the best deals and prices on spares & consumables.
Maintenance
We offer a mechanic fully dedicated to your aircraft, to ensure state-of-the-art care of your asset.
Marketing & Charter
We include your helicopter in our Aircraft Operator Certificate, and offer it to our client base like our own, to reduce your fixed costs & optimize your asset.
Time Sharing & Fractional Ownership
Use our efficient-proven legal setups for partial ownership and fly hassle-free as we calculate real usage of each principal, handle maintenance & overhaul planning and report each consumption.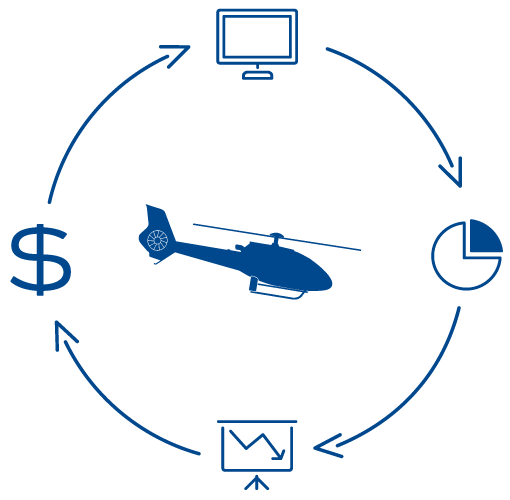 Join our revenue-generating scheme
Fly conveniently while we manage your aircraft in the safest and most efficient way, including charter services.
Many of our clients became partners, not only because they trust us, but also for we know the meaning of a cost-effective, value-creating and high-end service. By joining PhilJets program, you gain access to an exceptional way to make profit, or reduce your fixed costs: we market your aircraft just as if it was ours, and make sure it doesn't stay inactive and get rusty.
Since our aircraft charter services cater to the most high-end individuals and professionals in need for aerial work, you have the guarantee that your rotorcraft or fixed-wing will be treated with the utmost attention, piloted by a skillful team and provided to the most serious users.
Of course, when you need to fly, both aircraft and pilot will be available for you on the shortest notice, preventing you from the hassle of contacting aircraft operators for assistance, request a quote from another charter agent or providing for pilot & maintenance teams yourself.
Years experience managing aircrafts
Savings on regular operations
PhilJets Mission: Broaden your scope, build economies of scale
By all means, we provide you with all the management required, from maintenance and overhaul, to appointment of the pilot, airplane cabin crew members and aircraft hangar, a shelter for your plane or helicopter…. By doing so, we produce economies of scale that reduce all the fixed costs that you surely faced while managing your own rotary-wing of fixed-wing vehicle. How is that so?
Naturally, since we supervise a larger fleet than a single individual, our charges and expenses are scalable. How could a private owner invest in expensive maintenance infrastructures and top-notch manpower when his aircraft flies only once in a while?
At PhilJets, we understand your needs and can answer it with the suitable assistance, marked with results. We operate various types of airplanes and helicopters (Bell, Agusta Westland, Airbus, Cessna…) and our teams are well trained to provide a qualitative response to any Maintenance, Repairs and Overhaul requirement on mostly any category of aircraft. Entering our Fleet Management Solutions program, it's the promise of a substantial reduction of expenditure for private aircraft owners through the subscription to a comprehensive and sizable network of thoughtful and considerate aerospace professionals.
Our strength? Our diversification and extensive range of activities, which allow us to allocate more resources and time to detect the most talented workforce, ensure sustainability of our equipment and build long-term relationships with the most brilliant personnel in the Philippines for any position: pilot, maintenance, repairs, overhaul & refurbishment, airworthiness & safety, aviation quality assurance (QA) and all other positions related to private jet and helicopter management & control.