EMS, Medical Evacuation & Repatriation
PhilJets has made an unwavering commitment to become the best provider of airborne medical evacuation and repatriation services in the country. As a matter of fact, delivering medical evacuation services is given priority over the daily activities of our charter company, PhilJets Aero Charter Corp.
Our Motto: Your life, above everything…
In times of emergency, like unexpected hazard or serious injury, our helicopter rescue team will deliver prompt medical services to patients and repatriate them to medical facilities or hospitals that are capable of providing appropriate treatment. To make sure that patients will get the treatment that they need, PhilJets has partnered with numerous reputable medical institutions in the country. Partner hospitals include St. Luke's Medical Center, Makati Medical Center, Asian Hospital And Medical Center and Chong Hua Hospital.
PhilJets is one of the very few medical evacuation (medevac) providers in the country that have satisfied the high standards necessary to forge a partnership with International SOS, one of the world's leading medical and travel security assistance company. This partnership entails that PhilJets will cater to the air ambulance and medical evacuation needs of International SOS, a setup that could broaden the scope of PhilJets' medevac operations to other countries in Southeast Asia.
PhilJets also has partnerships with Lifeline, Inc., a fast-growing healthcare organization based in in North America. Doctors Without Borders (Médecins Sans Frontières) is also a valued partner, especially during PhilJets' emergency response and medevac operations when the country was hit by Typhoon Haiyan (Yolanda).
On-site patient medical treatment
Medical Evacuation
HEMS & Medevac
Air Ambulance
Helicopter Rescue Team
Air Support
Medical logistics of equipment, supplies and personnel
Disaster Relief operations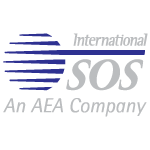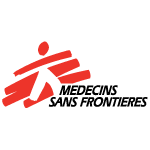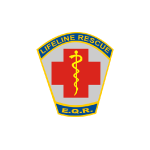 Aircrafts for Medevac Operations
PhilJets uses only the most suitable aircrafts and equipment for its medevac operations. This commitment is in line with the rigorous standards set by its partner institutions like International SOS.
For medevac operations, PhilJets' go-to options are the H145 and the King Air 350. The H145 is a twin-engine helicopter, making it a safer choice over single-engine helicopters because if one of its engines fails, the other one can just take over. The H145's body is also conducive for medevac operations. It has wide sliding doors that allow for easy entry or exit of patients and its spacious cabin has enough room for the medical team, the patient, and all the equipment necessary for first-aid response.
At night however, helicopters usually cannot be used for medevac operations because helicopters must only be operated in conditions where the pilot can see things from the cockpit naturally. For these instances, PhilJets will resort to using the King Air 350. Because the King Air 350 has night flight equipment, it can fly at night with no problem.
Equipment used for Medevac Operations
All aircrafts that PhilJets uses for medevac operations are equipped with advanced life support equipment courtesy of International SOS. This includes Airtraq systems, laryngeal tubes, automated external defibrillator, stretchers kits and oxygen. Other medical equipment can also be outfitted depending on the requirements for specific missions.
Not only are these equipment cutting-edge, it will also be handled by trained and qualified professionals. The medical teams that PhilJets sends to missions like these are composed of aviation medical doctors, flight nurses and support crews that are all knowledgeable with basic cardiopulmonary resuscitation (CPR) procedures.