Propose to your loved one above Taal Lake and make your special day truly unforgettable!
1. A Fairy Tale…
Hello dear lovers, believers and white wedding gown enthusiasts. The story I will tell you today is something special. Something unique, and absolutely romantic…
Our future groom, Stephen, contacted me a few weeks ago with utmost romantic plans. He was about to propose to his lovely other half, Madel, and wanted to make it unique.
However, being far away from his loved one and the country where she stays, he couldn't organize everything, and needed your devoted side-kick, me, to help him scheme his surprise and make everything go flawlessly.
Taal Lake would be the perfect spot, we agreed, as the Helicopter Fine Dining experience in one of the most reputed restaurants in Tagaytay, Antonio's, is truly an unforgettable memory for all the customers who had the chance to fly with us.
In fact, what could go wrong with your proposal when you start the day with a bottle of Moët and Chandon Champagne, while conveniently waiting in our lounge for the gorgeous AS350 B2 helicopter to be prepared for your flight.

2. Above the Crater and Manila Bay from the Sky…
Upon departure, after the special remembrance picture in front of the aircraft, you will pass by Manila bay and head for Tagaytay to discover the gorgeous Taal Lake and its active volcano, in a scenery that would make any professional photographer faint in the instant. For 10 to 20 minutes depending on your wish, you will fly around the area like Stephen and his future wife, and discover a sightseeing that very rare individuals had the chance to experience.

3. Dinner at Antonio's Tagaytay and Proposal
After this discovery tour, you will land directly in Antonio's Tagaytay Restaurant's helipad, and be welcomed by charming personnel to the famous gastronomic restaurant overseeing the Lake. Yes, you understood, now would be the perfect time to kneel, grab the hand of your better half, and ask her the most awaited question: Will you marry me?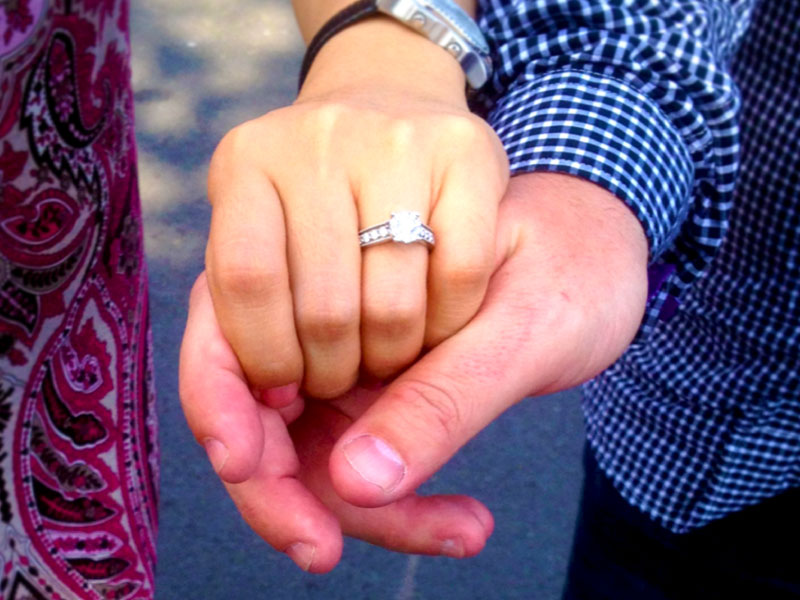 4. And it's a YES!
Enjoy your lunch while the helicopter awaits you, then jump back in your aircraft to go back to Manila, enjoying the view one last time as the pilot makes your dreams come true, and guides you to the little paradise of your newly started union.
This may sound like a Fairy Tale, but this is very real. Two people loving each other, celebrating their union in the sky with PhilJets!
So hurry, and do like Stephen, propose to your loved one and live happily ever after using our services!
Congratulations to them! We love you guys!