He may have been "Paris made and Paris born," but French-Cambodian Thierry Tea does more than the average Filipino when it comes to promoting the image of the Philippines as a strong aviation country and a great tourist destination.
The founder and managing director of PhilJets Group – an aviation solutions and services firm – Thierry started out with Airbus Helicopters (formerly Eurocopter) when he was just in his twenties, handling helicopter sales in Hong Kong, Palau, Micronesia and the Asia Pacific region including the Philippines. In just a few years, he got appointed as president and CEO of Airbus Philippines then became head of the Airbus Group that also handled the sale of aircraft to the Philippines.
"I sold about 40 helicopters in a span of eight years, and the last deal I did was the sale of 70 Airbus aircraft to Philippine Airlines two years ago. Then I decided to leave the Group to put up my own business," the 34 years old, Thierry shares.
Now on its third year, PhilJets is fast developing a reputation as a one-stop company for aerospace needs, providing higher than average service that is at par with international standards.
"We try to provide the answer to the needs of the clients and we find ways to accommodate them," the young entrepreneur laughs, joking that the clients are spared the headaches because he's the one who gets them. "We have different activities. One is to provide support to airlines like PAL, Cebu Pacific and others through sales of spare parts. We also do aircraft sales consulting as well as provide aircraft management and chartering services," the multilingual Tea (he speaks French, English, Chinese and Khmer) says, adding that part of what PhilJets does is to import the aircraft for the customer, find the pilot and technicians to take care of maintenance and schedules. "You just need to call us when you want to fly, and when you are not using your aircraft, we can charter it out for you," he explains.
Aside from customized aircraft management services to aircraft owners and operators, PhilJets (through its PhilJets Aero Charter Corp.) also provides charter services for corporate and VIP clients, medical emergency services, aerial surveys especially for companies that want to check on the progress of construction, say, of their resort development project. They also cater to the needs of high-end tourists and provide services for special events or occasions that need the services of a chopper for transport.
"We try to advocate two things: tourism and aviation," Thierry avers. Apparently, some people are still under the impression that the Philippines is an unsafe destination owing to the previous Category 2 rating (which has since been lifted) from the US Federal
Aviation Administration and the ban imposed by the European Union against local airlines. "We want to show them the Philippines is actually a great country in terms of tourism and is very safe because we have high standard capabilities. It's all about putting the proper image across and reaching out to people outside the country," he says, disclosing that PhilJets works with government agencies such as the Department of Tourism.
A member of the Philippines France Business Council at the Makati Business Club and a foreign trade advisor for France, Thierry also helped in the efforts to lift the safety ban on Philippine carriers flying into the European Union. He was also involved in organizing the recent "visit" of the Airbus A350XWB in the country with demo flights arranged for Philippine Airlines. "A lot of people don't know that some A350 parts (like the galley, flight controls) are made in the Philippines. So in 2018 when the aircraft will be in full production, almost $330 million of activity related to the plane will be done in the Philippines and we want people to know that so they can also be proud of this airplane," he says.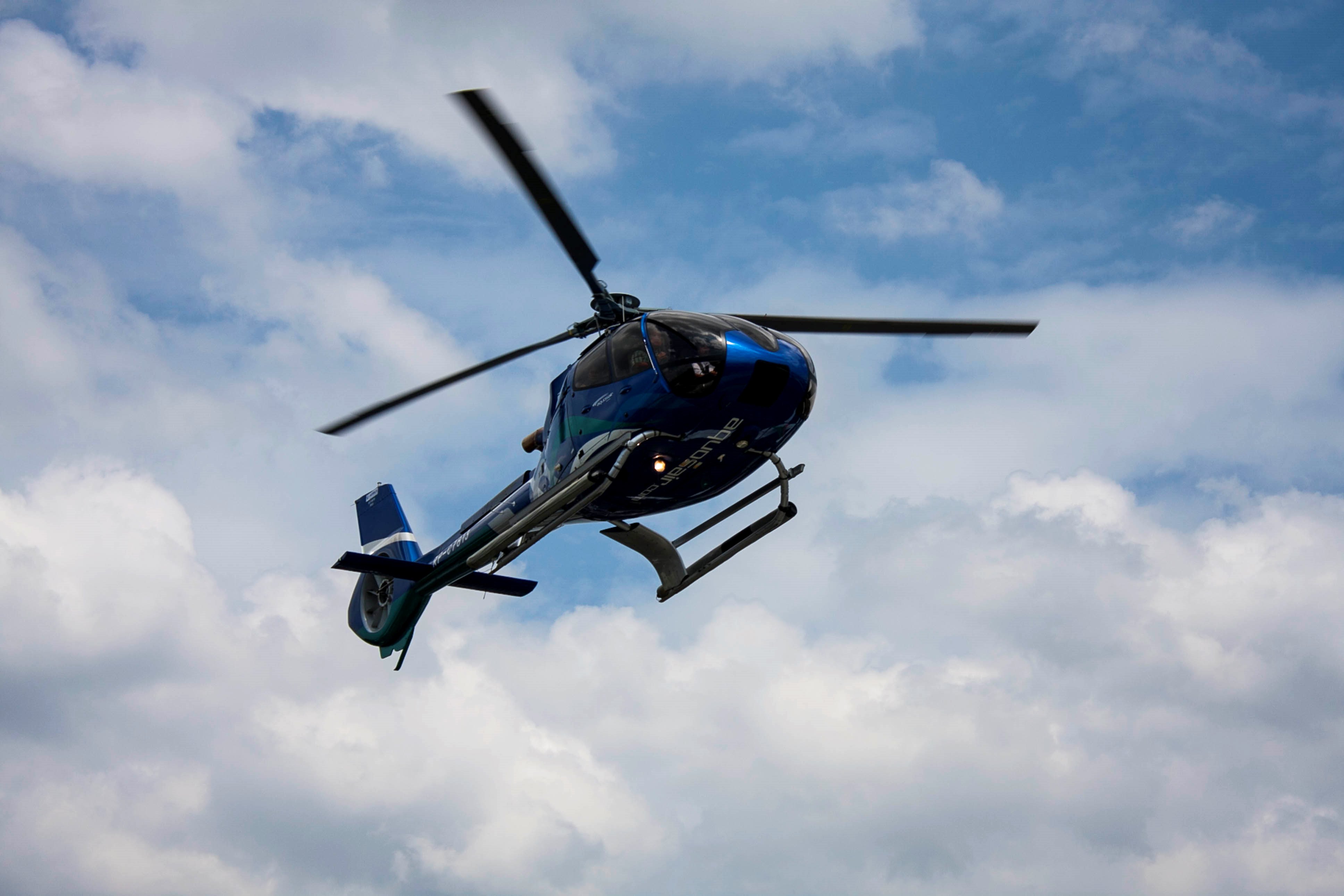 The young hotshot makes his work sound easy but the challenges can be daunting. What gives him the edge though is his vast network of contacts developed during his years working with the Airbus Group (Eurocopter). "We need more volume so we are looking at other areas in the Philippines like Davao and Palawan. Logistics wise it is not that easy but we want our presence to be nationwide, not just in Manila." Aside from his network, what makes PhilJets a notch above the rest is the fact that the company puts a premium on its people. "We invest in our people because if they grow, the company also grows and so we continuously train pilots, technicians and our sales team so they can provide highest standards of service and understand clients. We have to be very rigorous because if we fail one time, clients will never fly with us again." In the pipeline are plans to put up a maintenance training center for engineers because, as Thierry says, safety is paramount. "Integrity is also non-negotiable, so is passion because we have to like our work in order to do it well. We have invested in the Philippines and we are looking at the long term. We are in for the long haul," the young businessman concludes.
MANILA, Philippines, June 7th, 2015
Bing Parel for the Manila Standard
See more at http://manilastandardtoday.com/2015/06/07/aviation-s-cup-of-tea/