Thierry Tea has lived in France, Singapore, Shanghai, US and the Philippines. But of all the places this perennial expatriate has called home, he has chosen to leave a legacy in the skies of this Asian nation.
Only 33 years old, Tea is the main man behind PhilJets Aero Charter Inc., aviation solutions, and services company that offers private transport for a high-end clientele via helicopters and jets. As its co-founder and managing director, Tea has set not only profit-driven goals for his company but also objectives that will help the Philippines and its people in valuable ways.
In March, Tea has hosted an experiential helicopter ride for The Manila Times to show just how convenient and fun PhilJets' chartered flights can be. He further talked about the beginnings of PhilJets, as well as his life as an expat in the Philippines.
From Airbus to PhilJets, Tea began this interview with The Manila Times by recalling how he landed on Philippine soil.
"Before I was with PhilJets, I started out as a sales manager for Airbus Helicopters Philippines, formerly Eurocopter Philippines," he said of his very first assignment in the country from the company's mother company Airbus, which in turn is based in Blagnac, France.
"I was still very young at that time—just 21," he noted. After gaining enough experience in the aviation industry, the young hotshot was quickly appointed as Airbus president and chief executive officer for the Philippines. He also became the head of the Airbus Group in charge of selling planes here. At the end of a loyal and decadelong service for the French aircraft manufacturer, Tea realized he wanted to do more. "I always wanted to have my own business. And I knew that one day, as an expat, I would have to leave the Philippines. I also knew I wouldn't want to leave the Philippine without a legacy," he opened up.
So with the help of Filipino investors and aviation professionals Matea Delen, Ming Asuncion and Mia Malanyaon, PhilJets was established in 2013.
Today, the company has two helicopters (EC130 T2 and AS350 b2) and two jets (King Air 200 and Hawker 700) available for chartering private flights to any point in the Philippines. PhilJets also boasts of an expert and diverse staff comprised of both Filipinos and French. Besides the charter services, the company also provides engineering and fleet management, aircraft sales and consultation, and even aerial filming and photography, among others.
With his goal to be remembered as an expatriate who helped uplift the Philippines' aviation industry, Tea related PhilJet's three main goals, which are all anchored on the development of the country and its people. He began, "First, we want to promote the Philippines as a tourist destination. We want to be able to give access for tourists to travel to hard to reach places."
According to Tea, PhilJets can practically land in any destination in the country. "If you want to go to Tawi Tawi it's possible; if you want to go to Palaui [in Cagayan], it's possible. It's just that you'll have more stops [along the way]. We've taken people to the pearl farms of Jewelmer [located] in Palawan for example," he explained.
Currently, the aviation firm offers tour packages to Mount Pinatubo, Taal Volcano, Corregidor Island, Banaue Rice Terraces, Punta Fuego, and Manila. PhilJets further caters to foreign investors who want to reach possible locations to build resorts, power plants or develop real estate. As Tea sums up, whether for pleasure or for business, the company can bring clients their anywhere within the Philippines. The businessman also wants to make his contribution in strengthening the image of the Philippines overseas. He said, "We also want to show that the Philippines, in terms of aviation, has better standards than what people think."
Lastly, he related, "We want to develop and train our Filipino team to reach an international standard. We are also looking at putting up our own training center so we can continuously develop our people. Because safety comes with experience and expertise so we have to be very rigorous and continuously invest for our people."
Besides charter and aviation services, PhilJets is also prepared to help in disaster relief operations across the country when needed.
Tea recalled, "During Typhoon Haiyan, we also helped NGOs to go to hard to reach places to evacuate people. We are continuously active in disaster relief missions especially where it's impossible to go because you can reach such areas via helicopters."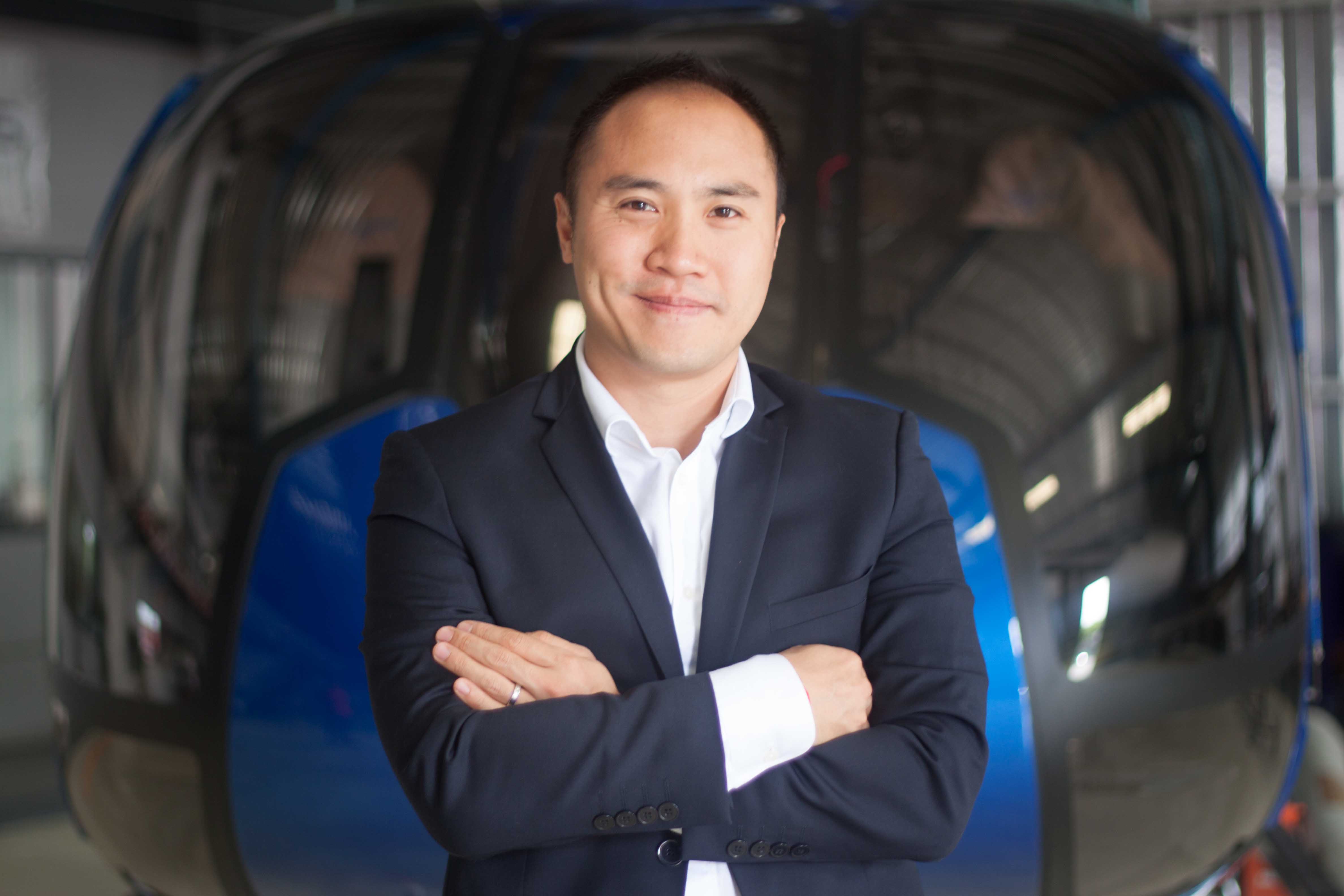 On a more positive note, the businessman shared with The Manila Times that he will have to say the most memorable service PhilJets has provided thus far is as the carrier of the aerial filming for seasons 27 and 28 of the hit American, reality series, Survivor. They shot
for months at the secluded Palui Island in Cagayan.
Tea currently represents PhilJets at the Philippines France Business Council of the Makati Business Club and was formerly board of director of the French Chamber of Commerce in the Philippines. He presently lives in Manila with his French Cambodian wife, whom he proposed to in Palawan. The couple is expecting their first child very soon.
MANILA, Philippines, April 14th 2015
By Euden Valdez, THE MANILA TIMES
see it here: http://www.manilatimes.net/french-cambodian-hopes-to-leave-highflying-legacy-in-ph/175575/