PhilJets Heli-Taxi Services: How it can change your life as a Businessman in Manila
We had the pleasure a few days back to welcome the special News team from TV5 for their report on terrible traffic in Manila.
They were hoping to feature our Heli-Taxi services as a successful alternative to bad traffic jam in Metro Manila, as they knew a lot of Executives and CEOs have been using our chartering services lately, due to exceptionally high congestion in NCR.
Discover the video below, a report by the charming anchor, Ms. Shawn Yao, from TV5 Aksyon.
1. Avoid Manila Traffic Jam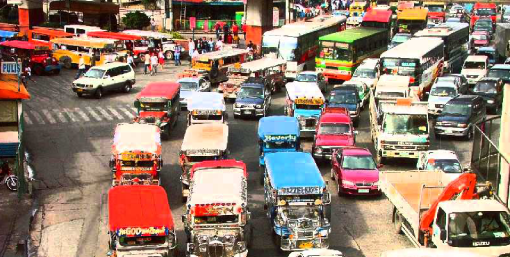 It is true that traffic bottlenecks all around Manila have incredibly increased, ever since construction of the junction between NLEX and SLEX has started in a few different locations in Metro Manila. Since then, it can take up to 2 hours to reach Makati from the Airport (NAIA 1, 2, 3…), and sometimes double that when your final destination is somewhere around Quezon City or Ortigas.
What solution does PhilJets propose?
For a reasonable fee, we will take you to your business meeting in time, and with style. Discover how…
2. From Makati to Anywhere, On Time, and With Style…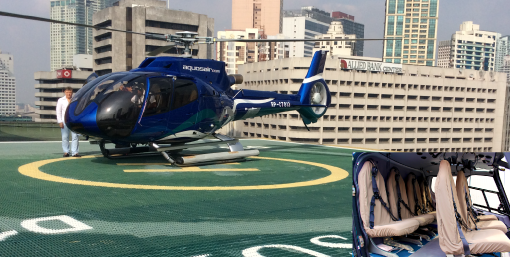 Using one of our helicopters, you can easily reach any place in Metro Manila within 5 to 10 minutes from our hangar.
We would pick you up at the Airport using a private vehicle, bring you to the helicopter and depart within 5 minutes to your desired location.
3. A God Sent for All Business People.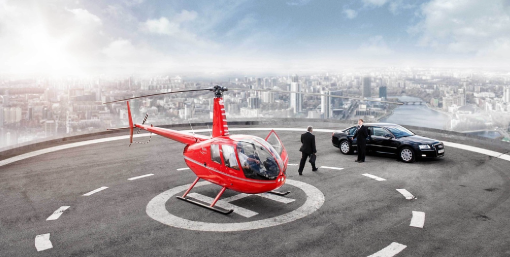 Imagine you could arrive at your business meeting after a couple of minutes, landing on one of Makati's accredited helipads, and impress your Investors and colleagues with the most stylish mean of transport out there.
You heard it, PhilJets Heli-Taxi is THE solution for Top Executives and Business Owners, as well as any individual for whom, truly, Time Is Money.
Click here to discover our solutions in Manila or head to the Charter Section for our complete services.