Infinity Resort and Spa, Puerto Galera
Mindoro, meaning "Mina de Oro" in Spanish, is one of the biggest islands in the Philippines. Known for its treasured white sand beaches, its underwater treasures and a clear blue water, Mindoro has so much to offer.
White Beach, one of the most popular destinations in Puerto Galera, will offer you everything you need: from many water activities to do during the day, to loving sunsets to conclude perfectly the day as well as animated nights with accoustic performances, dancing and fire shows all night, you won't need anything else for your holidays.
Although, you will need one last thing to make the most out of this destination: the perfect resort to stay.
With PhilJets, we give you access to the one resort in White Beach that will provide with even more experiences than you can expect.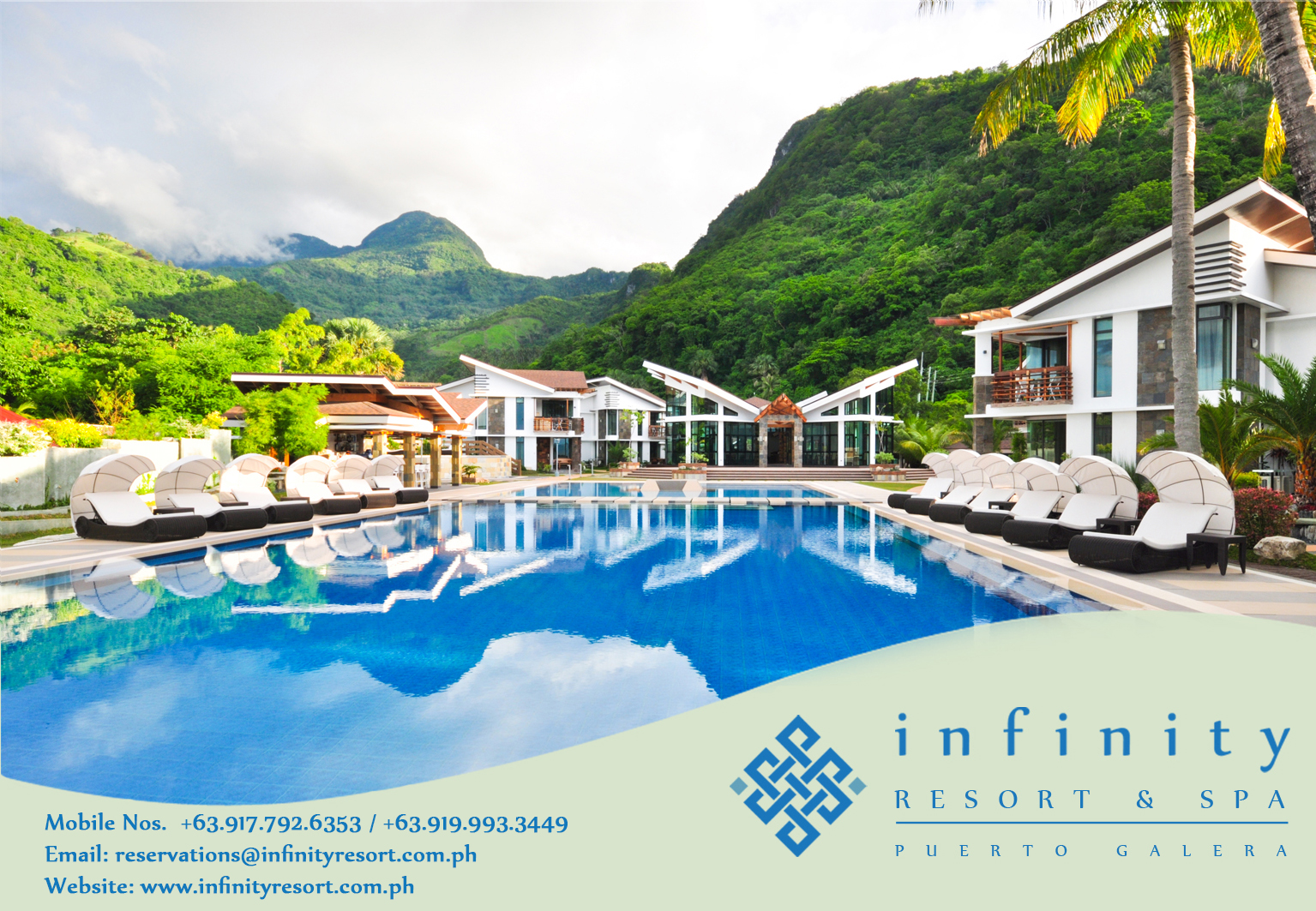 Infinity Resort & Spa, our new partner, located right next to White Beach, with beach front and just a few minute walk from the frenzy animations, is the best place to stay for your holidays!
Infinity Resort & Spa has everything you can expect from a luxurious boutique hotel. Booking through us will enable you with a 20% discount on the accommodation. Enjoy the serenity, the private beach, the amenities and the top-notch service that this resort is willing to offer for your next week-end out of Manila!
PhilJets, Puerto Galera & Infinity Resort are waiting for you!