Discover our Mount Pinatubo Helicopter tour from Manila, Philippines.
Enjoy the most exclusive and breathtaking view of the Crater Lake from the sky. A once-in-a-lifetime experience with PhilJets!
Mount Pinatubo
1. Ever wonder what is beyond the mountains?
Fly to Mt. Pinatubo, the most famous active strato-volcano in Asia. In this helicopter tour, you will discover its emerald green inner lake. Let yourself be amazed by its new shape since its eruption in 1991 and its blue waters.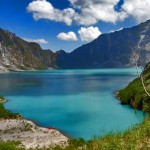 Located 87 km northwest of Manila in the 
Cabusilan Mountains
, its eruptive history has never been forgotten.
The Volcanic Eruption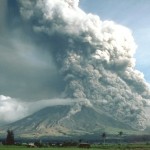 On June 15, 1991
, Mt. Pinatubo erupted violently after more than four centuries of slumber. Five billion cubic meters of ash and pyroclastic debris covered the nearby areas, some even reaching as far as Metro Manila. It was known to be the second largest terrestrial eruption of the 20
th
 century. On the same day, Typhoon Yunya struck, which brought about a lethal mix of ash and rain. Mudflows caused extensive destruction of surrounding infrastructures and altered the river systems. Though thousands of other people were still evacuated in time, magma and gas flow caused illnesses to spread. More than 800 lives were taken, about 200 people were injured, and more than one million were displaced.
Malabon Coastal Shipyards
2. Be treated like a king!
Check out below to discover more about this fantastic helicopter tour package! From the PhilJets hangar in the Manila Domestic airport, you will start the trip flying over Manila Bay, which is one of the best natural harbors in Southeast Asia. You will have an amazing view of the Manila skyline on one side, and the famous shipyards on the other.
Mt Pinatubo Helicopter Tour by PhilJets
Discovery Mt Pinatubo
3 Pax | 1.40 Hour | R44 Helicopter
R44 Helicopter

Up to 3 pax

1 hour 40min Flight

Manila Bay sightseeings

2 cycles over Mt Pinatubo – 10 min aerial

Departure from PhilJets Hangar

VAT inclusive
Pinatubo Aerial Tour
6 Pax | 1.25 Hour | Brand New EC130 T2
Brand New EC130 T2

Up to 6 pax +1.25 hours Flight

Manila Bay sightseeings & Metro Manila

2 cycles around Pinatubo

Onboard GoPro® Camera & iPad

Bose® Noise-cancelation headsets

Departure from PhilJets Hangar

VAT inclusive
Pinatubo & Taal Volcanos Helicopter Tours
Discovery Tour: Taal & Pinatubo Volcanos
2 pax | 3h10 | R44 Helicopter
R44 Helicopter + Up to 2 pax + 3 Hour 10 min Flight + Manila Bay sightseeing + 3 cycles over Mt Pinatubo + 2 cycles over Taal volcano + Departure from PhilJets Hangar + VAT inclusive
Pinatubo & Taal Aerial Tour
6 Pax | 1h50 min flight | Brand New H130
Brand New EC130 T2 Helicopter + Up to 6 pax + 1.50 Hours Flight + Manila Bay sightseeings + Metro Manila + 2 circles around Pinatubo + 2 circles over Taal Lake + Departure from PhilJets Hangar + VAT inclusive – Landing fees