Who says no to an investment that gives luxury, comfort, and profit all at the same time?
Owning private jets and helicopter have long been regarded by many as a venture solely for luxury – for good reason. The expenses that will be incurred are not limited to the purchase of the jets or helicopters themselves but also for hangar rentals, maintenance facilities and the hiring of qualified pilots, mechanics and other members of the aircraft crew.
From the expenses side of the ledger, buying private jets or helicopters may seem like a dead investment at first glance; especially that jets or helikopter are seldom used if the owner is an individual.
However, private aircraft carry a money-making potential that can be unlocked, provided that the purchase of jets and helicopters are made in-sync with the needs and demands of the people who will use them.
For full utilization of benefits, it makes more sense financially for aircraft to cater to the needs of a large company rather than just an individual. This way, the aircraft will be used more often, as companies tend to have various uses for quick and uninterrupted travel. Additionally, when aircraft are allotted for company use, it is almost guaranteed that every time the aircraft flies, it is for a purpose that will generate income so the cost of travel can be offset by the financial gains that will result from it.
In the Philippine setting, travel by air is becoming a more appealing option as places like Metro Manila, where centers of business are primarily concentrated, become more and more congested for road travel. The traffic situation in the country has gotten so alarming that a 2014 study by the Japan International Cooperation Agency (JICA) warns that the economic losses the Philippines will incur due to traffic delays might climb to a whopping six billion pesos daily by 2030 if changes are not implemented.1
As the saying goes, time is money and it is true, most especially for businessmen. When you are running a business, delays of any kind are big no-no's. The time that can be saved by private air travel or charter boosts a company's overall productivity because instead of getting stuck in traffic, the company's manpower can devote more time for producing outputs and getting deals done.
Increased company productivity, not to mention comfort and convenience, can make private aircrafts a worthy investment.
An even bigger step towards making privately-owned aircrafts profitable is entering into a charter agreement. Fortunately, entering a charter agreement became easier with the entry of PhilJets – a game changer in the aviation industry. With its Charter system, PhilJets not only offers aircraft-owning individuals the opportunity to mitigate the high cost of jet ownership but also to turn their aircrafts into income-generating assets, thereby netting plusses out of minuses from a financial point of view.
Marketing and Charter System
So how does PhilJets turn aircrafts into income-generating assets? The system is quite simple, actually. Aircrafts entered into a partnership with PhilJets are registered under PhilJets' Aircraft Operator's Certificate, making it a member of PhilJets' diverse fleet of aircrafts. When not in use by their owners, PhilJets can make aircrafts available for use by third-party clients through their network of high-end professionals requiring aerial work for various reasons.
PhilJets also provides assistance to individuals or corporations seeking to buy private aircrafts to be entered into its charter systems. Due to its solid track record and extensive experience as a player in the aviation industry, PhilJets can lend their expertise to help clients choose the best deals for purchasing aircrafts.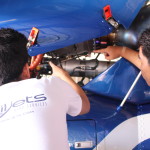 Fixed-Cost Mitigation
The hidden gem in entering aircrafts into charter is the benefit of having to effectively minimize fixed-costs associated with owning an aircraft. Because PhilJets will take over the duties of managing the aircrafts, their partners can cut back on hangar rates, maintenance expenses, and manpower considerations.
Aircraft owners will be spared from the hassle of having to look for deals for aircraft spare parts. Under the charter partnership, PhilJets will provide free consultations for spare parts acquisition. Because the partners will get access to PhilJets' network of  Original Equipment Manufacturers (OEM's),  the best deals for spare parts in terms of price and quality can be attained.
PhilJets will also allot a qualified mechanic that is entirely dedicated to a partner's aircraft to ensure that the aircraft is in top condition and ready to fly should the partner or third-party clients require its services.
Frequent flying under the charter system also prevents stagnation of aircrafts, thereby minimizing the possibility that disuse-related problems like aircraft rusting, will arise.
Owing to the fact that PhilJets hosts a large fleet of aircrafts, they have infrastructure not only for maintenance but also for aircraft hangars, a "garage" for your air assets. Partners need not worry about the security of their aircrafts because PhilJets will provide a safe yet affordable hangar for them. PhilJets' hangar is conveniently located at the Manila Domestic Airport.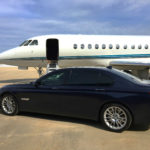 Use your Aircraft Anytime, at a Moment's Notice
Entering into a charter agreement also does not deprive partners the option of using their aircrafts whenever they need.
Under the PhilJets program, aircrafts will be made available together with a pilot even in just a moment's notice whenever a partner wishes to use his/her own aircraft.  Flying private also means that you don't have to wait in check-in and baggage lines so you don't have to be in the airport hours ahead of your flight.2
PhilJets can also take care of scheduling flights and prepare flight plans. That way, partners can fly hassle free, without worrying about anything except the business at hand.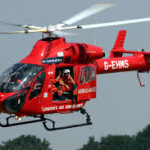 How are aircrafts used?
    To make sure that chartered aircrafts can generate income, PhilJets offers a variety of aerial services to satisfy the almost every aircraft-related need.
Among the most popular services offered by PhilJets is exploring the top tourist destinations in the Philippines from a fresh and different perspective – the skies. Helicopter tour offered by PhilJets promise an experience of a lifetime. Clients can better appreciate different destinations like the man-made wonder Banaue Rice Terraces, the natural reserve Hundred Islands, the crater lake of Taal Volcano, Luzon's tallest mountain, Mount Pulag, the white sands of Boracay and many more.
Filmmakers in need of aerial shots can avail of the aerial filming and photography services offered by PhilJets. Due to the highly demanding and technical needs of aerial filming, filmmakers require the services of a company that not only has state-of-the-art equipment, but also a solid track record in engaging in aerial filming.  Among the most notable clients assisted by PhilJets is the TV show Survivor: Caramoan and famous French filmmaker Yann Arthus Bertrand.
PhilJets is also in the business of saving lives. Medevac (Medical Evacuation is the evacuation of patients through a dedicated medical vehicle (usually helicopters) or helicopter rescue with medical personnel on board3. Partnered with reputable names in the medical industry like St. Luke's Medical Center and Doctors Without Borders, PhilJets guarantees their expertise in emergency medical services. Medevac could be needed during times of accident and calamity or war.
To conclude, investing in a private aircraft could be a wise choice financially for as long as the air assets can be utilized to the fullest by entering into a charter agreement with an aerospace company that knows the industry well and offers a diverse range of services and activities.
If you need help choosing or purchasing a private jet, feel free to contact us and ask for assistance.
###
Attributions:
Francisco, K.(2014, February 28 ). Fix traffic or PH can lose P6B daily by 2030 – JICA. Retrieved from: https://www.rappler.com/business/economy-watch/51824-ph-cost-traffic-jica
Davies, A. (2014, January 27).  A. Forget Comfort — These Are The Real Advantages Of Private Jets. Retrieved from: http://www.businessinsider.com/real-advantages-of-private-jets-2014-1
IRT Combat Life Saver Module 8. [Powerpoint Slides]. (n.d.). Retrieved from: http://www.drum.army.mil/tenants/Documents/IRT%20Combat%20Life%20Saver%20Module%208.ppt