PhilJets has had a wonderful year in the aviation industry this 2017.
Being the best heli tours and charter service company in the Philippines, PhilJets continues to give remarkable services. The company aims to maintain its good relationship with the clients. As we all approach the end of the year, the company aims to keep improving in the years to come.
Alongside airlines, heli tours and charter service providers, PhilJets has contributed to the notable growth of the aviation industry in the Philippines in the year 2017. From promoting tourism to providing medical assistance (helicopter rescue), the company has been of help to everyone who needs its wide array of services. The passengers were well taken care of, thus, PhilJets has gained the trust of its valuable clients.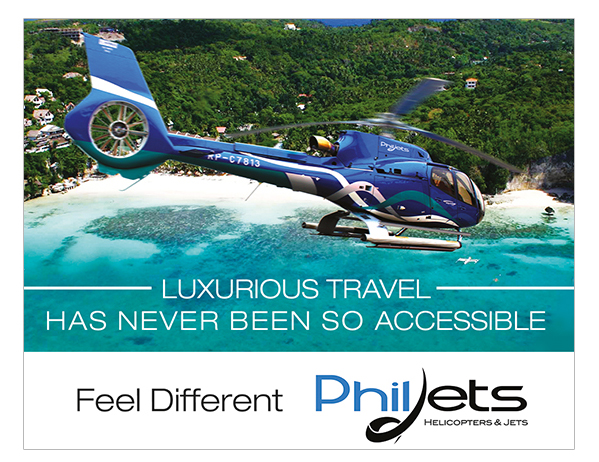 Flying has never been this convenient!
PhilJets has been putting effort into making air charter service available for clients in need. Even purchasing an aircraft will never be as difficult as before. With aviation experts who have been in the industry for a long time, the company can also offer the market the appropriate aircraft depending on the client's preference. Furthermore, if there is a requirement for overall aircraft management. This includes hangarage and maintenance, PhilJets is also capable of providing this.
The company has to cope with the increasing demand for aero services and products in the industry. There will be sets of aircraft to be launched in Manila this early 2018. The company is looking forward to introducing its new fleet members.
There is a lot to expect from PhilJets next year as new products and services will be launched in the market. In line with the 5th anniversary of the company in 2018, the company pledges to keep being the top aviation company in the Philippines. This will be made possible in the long run through its continuous strive for innovation and success.
 PhilJets wishes you a happy festive season! Be with PhilJets on its journey in 2018!