Towards the end of last year, PhilJets' fleet welcomed a new addition – a helicopter that opens a lot of new possibilities because of its innate versatility.
On December 14, 2017, PhilJets' new Airbus H145 arrived in the company's hangar at the Manila Domestic Airport. The event was graced by representatives from PhilJets and aircraft manufacturer Airbus Helicopters.
The arrival of the H145 is a highly anticipated milestone for PhilJets because it is the company's second twin-engine helicopter.  A Twin-engine helicopters offers a big step up over single-engines because they are more reliable and safer. Furthermore, the H145's addition to the fleet heralds a time of excitement for the company because the aircraft gives PhilJets the option to carry out new services for their charter like law enforcement operations, crew transport to oil and gas plants and power lines inspection, among others.
Introducing the H145 Helicopter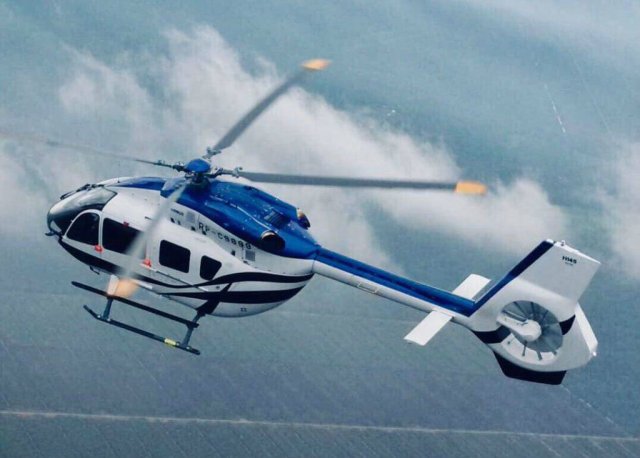 Being the latest member of Airbus'4-tonne-class twin-engine helicopter, the H145 is a state-of-the-art rotorcraft boosted with improved functionalities compared to its predecessors from the EC145 family1.
Measuring 11.69 meters from nose to tail with a height of 4 meters, the H145 sports a noticeably large cabin with a cutting-edge avionics suite which incorporates three large displays and a four-axis autopilot in the cockpit.2
As mentioned in the marketing infographic for the unit, the H145 has a cruise speed of 248 km/hr and can carry a useful load of 1,731 kilograms. Not only is this helicopter powerful, it also has a stylish appearance and a comfortable cabin with air-conditioning system.
Single-Engine vs. Twin-Engine 
So what makes twin-engines better? In essence, twin-engines helicopters are a major upgrade over single engines when it comes to performance and functionality.
Twin-engines are generally bigger, so they can accommodate more people and offer more space and comfort for those aboard. Having two engines also means that they are safer since the other engine can take the load in case one engine fails. Double-engines are also faster, yet they are quieter because of better sound-proofing.3
Twin-engine helikopter are also the go-to choice for missions that require flying over bodies of water, mountainous regions and flights that cover large distances because they provide an extra safety net in case of an engine failure.4
Because of their better reliability, twin-engines are also capable of night flights. For the case of the H145, it has a night vision goggle-compatible cockpit and an advanced mission management system, making it capable of delivering quality performance even when flying at night.5
New possibilities for charter service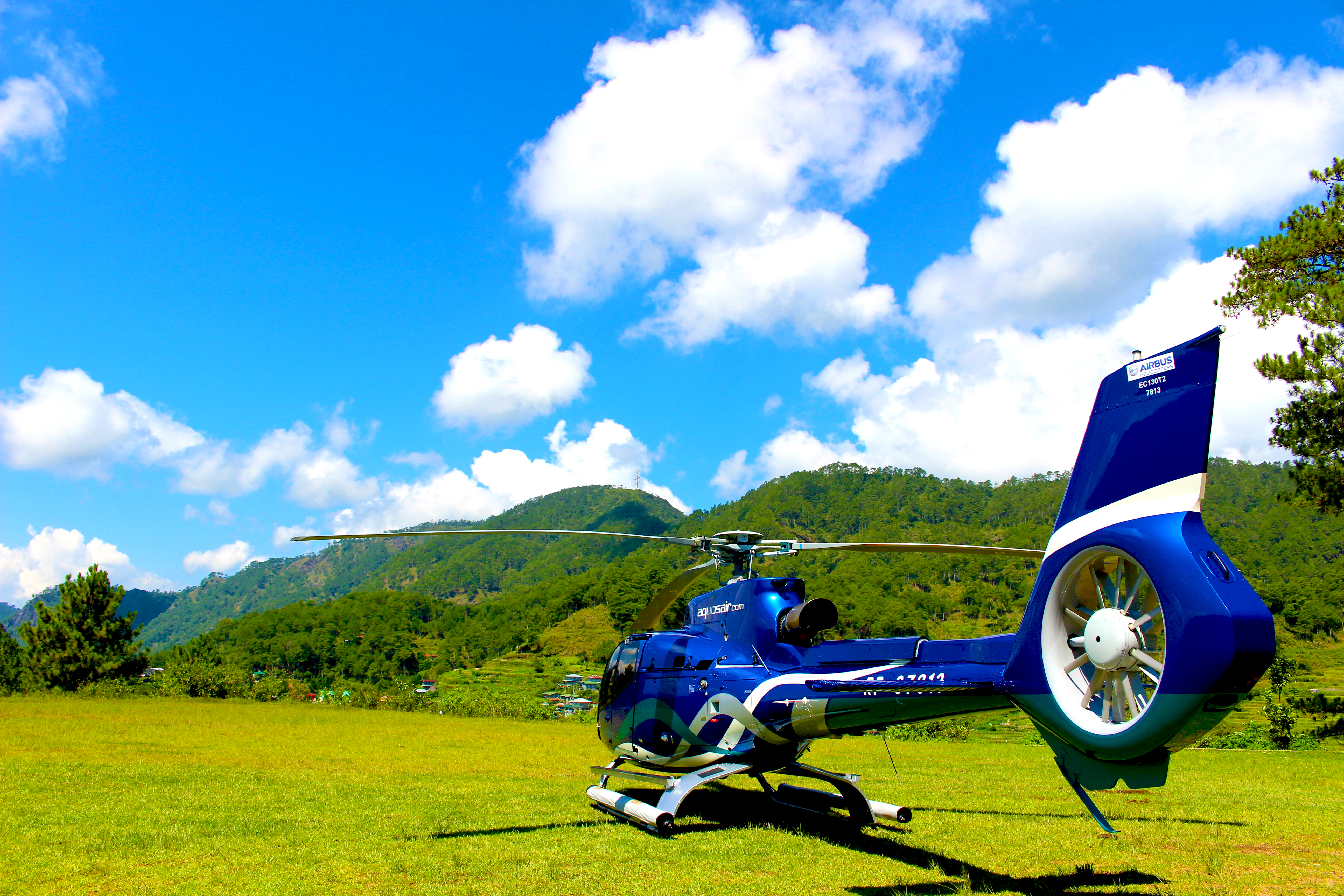 Because of the versatility of the H145, its arrival opens up possibilities for PhilJets to offer new services in their charter and/or improve existing ones.
Crew transport to oil and gas plants
Because landing pads in oil and gas plants are usually small, transporting crew to and from these plants require an aircraft that is agile and stable—qualities that are possessed by the H145.
Because of having two powerful engines, a high-set main rotor, and a Fenestron® shrouded tail rotor, the H145 can operate well even in the presence of strong winds which are common in offshore oil and gas plants.6
Law enforcement operations
Another option that is now available to the PhilJets charter is catering to law enforcement operations.
The H145 is well-suited for patrol, surveillance and helicopter rescue operations because it can easily be equipped with a forward-looking infrared, searchlight, hoisting mount, daylight camera and connectivity features for communications and data exchange.7
 The H145 can also be useful in power lines inspection because riding helicopters gives a bird's-eye view of power lines, thereby enabling users to inspect large spans of area in a short time.
Using rotorcrafts like the H145 in power lines inspection enables users to inspect around 300 km of power lines every day and it can also help in reaching places that are hard to access in case such areas are in need of power lines installation or maintenance.8
Improved EMS / Helicopter Rescue
Aside from opening the doors for new services under the charter, the addition of the H145 to the PhilJets fleet will enable the company to improve on some of the services that are already offered in the charter.
The H145's qualities like its wide sliding doors and spacious cabin make it well-suited for Emergency Medical Services (EMS). The wide sliding doors make for unobstructed loading or unloading of patients while the cabin offers more room and higher payload capability.9
The H145 also offers comfort for both patients and medical personnel onboard because it is quiet. It has minimal sound levels during operation, enabling it to do its work without causing distractions to neighborhoods and the areas around hospitals.10
The Advantages of H145 in the Philippine Context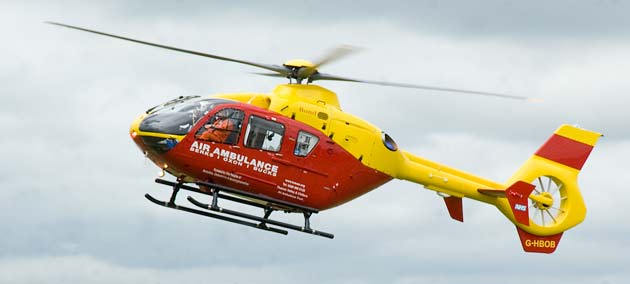 Since PhilJets will be operating the H145 in the Philippines, it also makes sense to discuss why the H145 is a good fit for the Philippine market.
Single-engine helicopters have more limited capabilities to fly over bodies of water and they also need to maintain high minimum heights over built-up areas because engine failure in single-engine helicopters means that the aircraft will be forced to descend.11
On the other hand, twin-engines like the H145 are not subject to those limitations because they can use their backup engine if one or the other fails. The Philippines is an archipelago and therefore presents several flight routes with large bodies of water. This makes the H145 a good fit, as its overwater flight capability is not as limited as single-engines. This also means that the H145 is an all the most reliable choice for touristic sightseeing or helicopter tours in Philippine destinations that require flight over water.
Twin-engines like the H145 can also stay in lower minimum heights over built-up areas compared to single-engines. This means that the H145 can offer a better view of urbanized places like Metro Manila and at the same time, can land in shorter notice when needed since it will be coming from a lower altitude.
To conclude, the H145 helicopter is a perfect fit for the Philippine aviation market, making it a very welcome addition to the PhilJets fleet.
References: