MANILA, March 27 (PNA) — Local aerospace industry player, Philjets Group, is optimistic with the aerospace industry in the country as it eyes to double its sales this 2015, by investing in a new hangar and putting up a school or training center in the country in the coming years.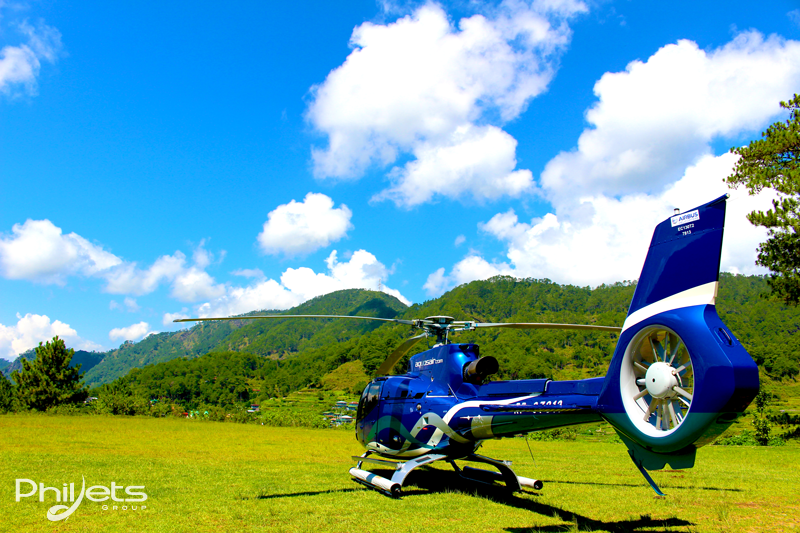 Philjets managing director Thierry Tea told reporters Friday that the company is now expanding its capacity and will soon be investing for its third hangar. The company is looking to putting up its third facility in Cebu or Davao. Currently, the firm has two hangars in Manila International Airport (MIA) in Pasay City since it started its operation in January 2013
Further, Philjets marketing manager Boris Chevreau also said that they expect to double revenue by end 2015 to Php50 million to Php60 million from Php25 million to Php30 million at end2014. The latter value was the same revenue level during its first year of operation.
"We don't expect a big revenue during our first year [of operation] since we focus on developing the company, our services, and safety of our aircrafts," Chevreau said.
He said this year will be the kick off of the robust business with the new charter flight service offered by the company.
Recently, Philjets launched its tour packages including Manila, Banaue Rice Terraces, Punta Fuego, Mount Pinatubo, Taal Volcano, and Corregidor Island. "Aside from tour packages, Chevreau said there is also an increasing demand for business to business charter services. Philjets' aircrafts are rented for carrying cargos as well as transporting persons and VIPs".
Among the top industries with a demand for charter services are mining, energy, construction, materials industry, hotels, and even the business process outsourcing (BPO) sector.
The charter services along with fleet or aircraft management will be the growth drivers for Philjets to double revenue this year.
Aircraft management, on the other hand, involves providing a one-stop-shop solution for companies for handling maintenance, operations, and documentation of aircrafts. These two services were accounted for up to 40 percent of the total revenue.
Philjets also supplies spare parts for giant airlines in the country such as Philippine Airlines and Cebu Pacific. Meanwhile, the company also eyes to put up its own school or training center to develop and strengthen the skills and expand local talents to support the aerospace industry in the country.
"We would like to produce more of engineers, planners, air traffic controllers, and workforce in maintenance, repair and operations (MRO)," Tea said.
Currently, Philjets partners with WCC — one of the aviation schools in the country. "We also want to have our own [school] for the aerospace industry," Tea said.
MANILA, Philippines, March 27th, 2015
By Kris M. Crismundo, PHILIPPINES NEWS TODAY
see more at http://www.philippinestoday.net/archives/19608